Coming off of the roller coaster Gloucester weekend, Matt and I had three short days to get five days worth of work done before heading to Ohio for the Cincinnati UCI3 Cyclocross Festival. This meant that Matt spent nearly all of the next 72 hours in the lab running massive amounts of experiments and the remainder of his time prepping bikes and equipment in the basement. Meanwhile, I was catching up on home and work laundry, emails, errands, packing for a five-day trip and seeing clients.

This year we decided to head down to Ohio for three days of UCI cyclocross races near Cincinnati. I always feel a certain level of apprehension when heading to the South or Midwest, there just seems to be too much meat and in-your-face-Christianity for my comfort level. Cincinnati is basically both Midwest and South but I had heard that the racing was excellent and the promoters and organizers had also worked hard to create equal prize money for the top men and women. One of the organizers, Mitch Graham, also reached out to offer help with anything the competitors might need and made us feel incredibly welcome. The competition would also be a bit tougher than the local events and would surely challenge my abilities on three different courses.

Thanks to the generosity of our great friends and sponsors at Pedro's we borrowed the large Sprinter "Love" van and packed it up for the long drive to Cincinnati, which we began on Thursday. The trip would total around 14 hours of driving each way. We had driven to the UGSP in Louisville two years back and knew the route well. The marathon drive included a stop at about the halfway mark that has since become a favorite spot for us. In Howard, PA we stopped at the picturesque Bald Eagle State Park for a training ride, lunch and some relaxing in the sun. After a break at the park, we made our way into Ohio and found a hotel for the night. On Friday morning we completed the drive and arrived at Devou Park in Covington, Kentucky for the first of three days of racing.





When we arrived at the park, it was midday and already 80ish degrees. Most of my competitors were two and three year veterans of the UCI3 day festival of races and knew the general layout of the courses each day. I can say that it was an advantage to be prepared for what lie ahead on Friday…climbing, lots of steep climbing. I generally like climbing but it was going to be a fast, dry course and would be an added challenge after a long day in the van and summertime temperatures.

I sat in second place at the start and slipped into the lead for most of the first lap until I over cooked a turn and had to put a foot down to avoid hitting a tree. The leader took off and I dropped into the back of the chasing group of four riders. We stayed as a tight knit group until the last lap of the race when the heat and climbing was wearing everyone down. One rider punched the pace on the final hill to get a gap and I spent the remainder of the race fighting for 3rd place. By way of some poor decision making on my part being over-geared after remounting, I was gapped on a small hill and chased as hard as I could to make back the lost time. In the end I was 4th, missing the podium by 7 seconds and completely disappointed in my overall race but feeling ambitious about the next two days of racing.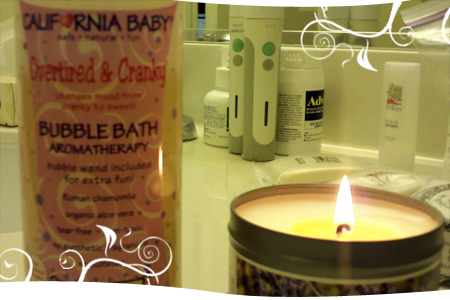 Coverage from Cyclingnews can be found here. Lyne from Podium Insight was on hand to take pictures and report. Coverage from Podium Inisght can be found here and here.


The forecast suggested that Saturday would be even hotter than Friday which meant that for the first time ever, I would be doing a cross race with a water bottle on my bike. I can't say I really enjoy the heat when it's summer, unless I'm in the shade with a cold drink and a good book. For ultimate enjoyment cyclocross should be cool and preferably muddy. Saturday's course was a more "classic" style with no major climbing but a lot of tight turns and fast grassy sections. Off the start I was back in about 6th position, biding my time to settle into the race pace and then move up. I decided to race my new Challenge Grifo XS tires designed generally for fast, flat races. The only downside is if you push them too hard in the corners, you might slip, which of course I did and took a good digger on the knee. At that point in the race I was trying to move up into second place as the leader had taken off leaving the rest of the field to race for the remaining two podium spots. After my spill, I lost several spots but was feeling much better than the day before so I gave it 100% to try to catch back to the leaders. I was within reach several times but never quite able to catch back, finishing on my own in 4th again, less disappointed but not completely satisfied. Thanks to the Kona boys, Ryan, Barry and Dusty for the cheering section at the top of the hill!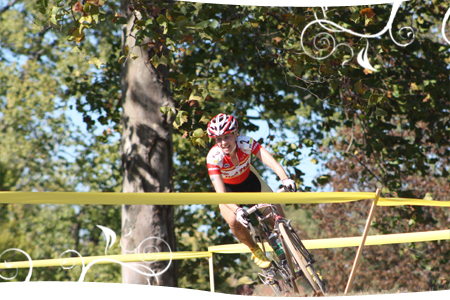 Cyclingnews and Podium Insight coverage can be found here and here.


I had never raced cyclocross more than two days in a row before, so it would be an interesting experiment to see how my usual rest day would translate into a third race day. The good news was that the promoters were paying equal (to the men) prize money to the top five women. The bad news was that it was supposed to be a near record high of 90 degrees. I did a few warm up laps on the course and knew it would be the toughest race yet. It was much less technical, had several longer grass climbs and wide-open sections. In other words, a very grassy road race in the summer, except that it's October.

Once again I put a water bottle on my bike, poured water down my back and on my head and just sweat profusely as I kept my legs as loose as possible for the start. Another fast start had the National Champion in the lead up the first long hill. It appeared that the rest of the field had already resigned themselves to race for second place as the group slowed down. I took the opportunity to make an attack to chase the leader and found myself pushing the pace as hard as I could while four other riders sat behind me. It felt like forever before another rider would come around to the front and share the effort and at that point I was already in overheat mode hanging on as best I could. I doused myself with water and tried to recover behind the other riders but found myself having to slow down to get my rhythm back. At that point two more riders caught up with me and I had dig pretty deep to find a second wind to pass them in the last lap. Coming into the final 200 meter uphill I was closing in on the chase group. One of the riders had a mechanical and was forced to run as I went past but I was nipped at the line finishing in 6th place, 2 seconds down on 5th and missing out on the last place for equal prize money.
Race coverage from Cyclingnews here and Podium Insight here.

After the race ended we packed up the van and began the long drive back home. We traveled to the halfway point outside of Bald Eagle State Park and crashed for the night. On Monday morning we found some breakfast and headed to the park for a little picnic by the lake before spending the remainder of the day in intermittent traffic all the way home. Matt seemed a bit stressed about our arrival time and then mentioned that he had made birthday dinner plans with our pals Zac and Emily. It was, after all, my 35th birthday.

Thanks to the holiday traffic we made it home an hour later than planned. We had just enough time to pet and feed the cats, unload the van and hop on the scooter to make it to dinner. When we arrived at the Flatbread/Sacco's there was actually a huge table full of friends waiting there for a surprise birthday dinner! Way to be sneaky, Matt!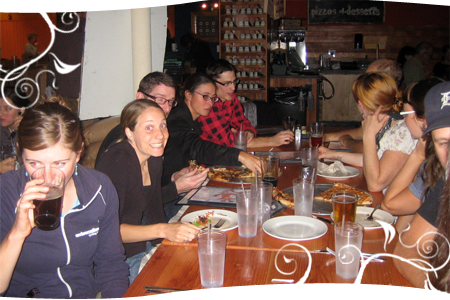 The most exciting birthday gift came in the form of a bread machine! I've wanted one for ages to make pizza dough and breads and try making some gluten free things that don't taste like cardboard. Being completely inexperienced with a bread machine, I had to call up the Kitchen Gadget Expert (aka Mom) and get some hints on bread machines and some recipes from her Bob's Red Mill Baking book (of course). Check out the recipe at thevegandelicious.wordpress.com.


It's an amazing and rare thing to have a sponsor stick by you year after year and our relationship with Pedro's is a special one. Beginning in 2000, Matt's first year as Chief Mechanic for the Timex Women's Pro Cycling Team, Pedro's stepped up to supply the tools, lubes and cleaning products he's needed. Time and time again, these guys have stepped up to the plate, donating serious product to our now (in)famous raffles. And their commitment and generosity to the MM Racing team has grown with every passing year.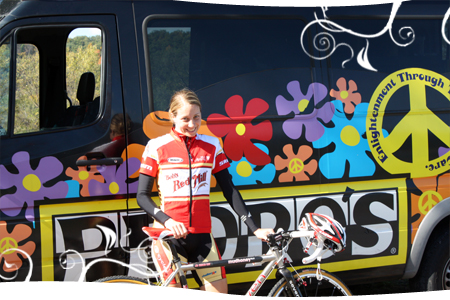 People are always asking Matt how he keeps my bikes so clean. Pedro's keeps my bikes clean. For more than 10 years, Matt has lugged around the Pedro's Super Pit kit with its assortment of brushes, sponges, Oranj Peelz, ProJ, Green Fizz and Bike Lust. The secret is in the bucket. And now you know. This year, Pedro's also supplied Matt with a Master Tool Kit 3.0, loaded with essentially every wrench you would ever need to turn on a bike. The special edition yellow tool kit lives in the Cannondale Cyclocross World truck (in addition to his duties with the MM Racing team, Matt moonlights as a mechanic for the powerhouse 'cross team). Matt's adventures with the Pedro's crew are too numerous to count, but two stand out. First, the trailside repair job in the now legendary Rhonde to Rosey and the mercenary work in Puerto Rico for Marla Streb's Singletrack Jungle where Pedro's, in spite of a bucket full of misinformation, saved the day. Matt recently wrote about this in his column for the Embrocation Cycling Journal. Thanks to the Matts, Jay, Jason, Jim, Jeff and the rest of the Pedro's crew… you ARE grassroots cycling.





This week, Matt broke out a little something special for my birthday. A little Beastie Boys, some Clash, homage to "rolling with my homies," and a little something for the moonboot set. The mixes will be available on iTunes by following this link.


We are pleased to announce that Clif Bar has joined our sponsorship lineup. The great folks at Clif Bar will be supplying us with racing food and drink mix for the season. We also have an exciting new sponsorship with Cateye… we'll hold off on the juicy details until next time.
We thank our sponsors for their continued support: Bob's Red Mill, Seven Cycles, SRAM, Mavic, Pedro's, TRP, Fizik, Mad Alchemy, Bonfire Health, Challenge Tires, Thule, New England Athletic, Ryders Eyewear and Lazer Helmets.

If you just can't get enough MM Racing, you can follow us on Twitter Matt: @mm_racing, Mo: @meaux_marie or find the MM Racing fan page on Facebook.

Thanks for reading!