By now most of you know that if I have a nemesis race, it's Gloucester. Each year it just doesn't go quite right. I've tried to make peace, I've tried to cultivate my hatred but it all ends up the same. And this year was no exception. I was disappointed in my overall performances, but understood that it was not a surprise and I'm looking forward to this coming weekend in Providence, RI.



The weather was overcast with some morning showers. And for a minute, it looked like it may actually create some mud to play in. By the time my race went off at 2:30 in the afternoon, the track was dry, the humidity was brutal and the sun was coming out (of course). Gloucester! (Shakes fist).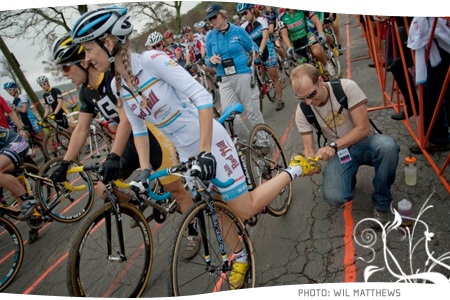 The course itself was the most creative rendition of Gloucester that I have seen in many years. There was a soft dirt run up, a new set of small steps and some twists and turns to make the usually lightening fast course a bit more technical.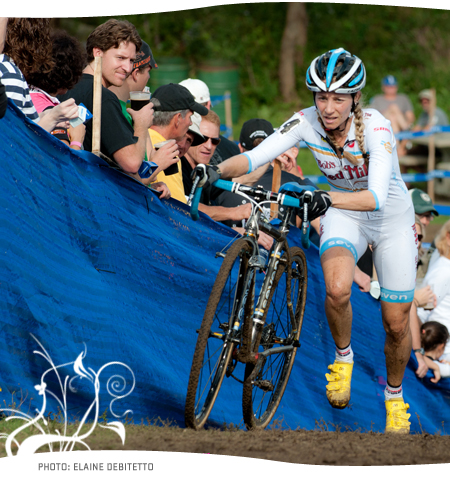 My legs were feeling a bit sore and fatigued from having just returned from a long trip and the race on Wednesday night (not to mention that I moved my office on Friday). I hoped that I would shake it out in the warm up laps, but off the start line, I was in a bad position and was immediately chasing to catch back to the leaders. Despite my best attempts to dig deep and really push, I stayed pretty much where I was with very little forward progression. I was 9th place at the end of the race, unhappy that I wasn't able to place higher in the top 5.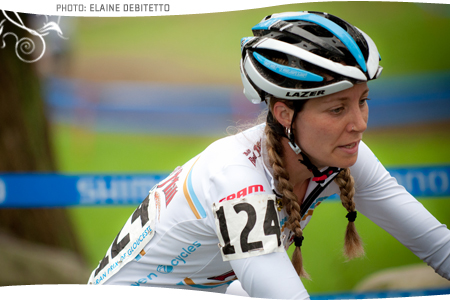 I did my best to shake off the slump that Day 1 put me in. I put a positive spin on making the top 10 and being grateful for simply being able to race at all. It worked mentally in terms of perspective, but I still didn't know if my legs were on board.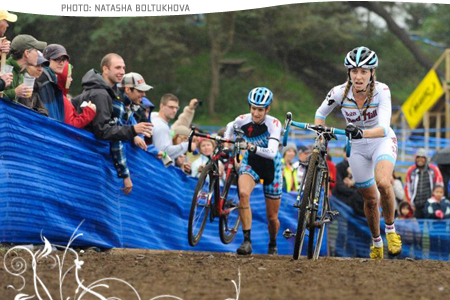 I had a much better start on Sunday and was able to stick with the lead group until the bottleneck on the long stair run up. Being a decent runner, I would have liked to stiff arm the other riders out of my way and pass them but the stairs were only wide enough for one person at a time and the jam allowed the top riders to get away.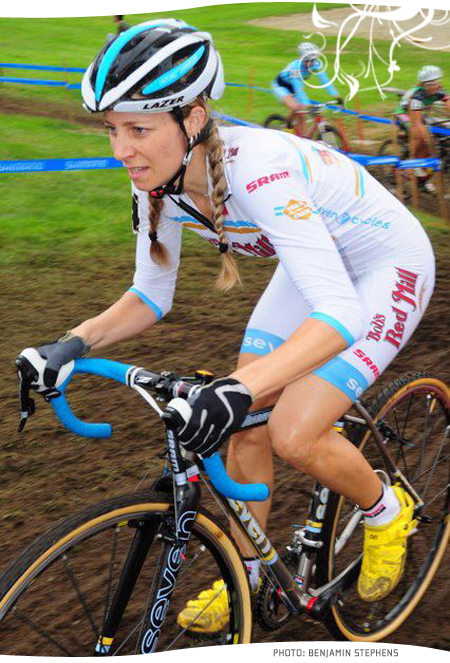 I spent the rest of the race with a small group very close to the top 5 but never able to close down the gap. I finished in 8th place. Relieved to have Gloucester over with, I put my energy forward to the next two races in Providence.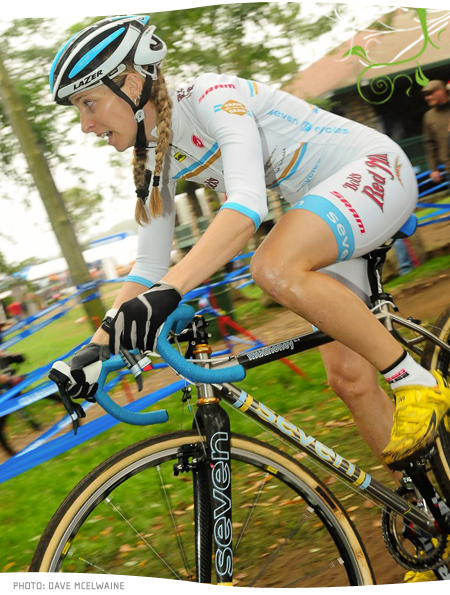 With Bob's Red Mill as a title sponsor, one of the benefits is having access to their vast catalogue of grains. Fortunately, I love to cook and, as in past MMRacing Newsletters, I'd like to share a recipe from my blog, The Vegan Delicious.
This week's recipe comes from "The Artful Vegan" cookbook, inspired by the chefs at the Millennium Restaurant in San Francisco. It's quickly become a favorite. I've also used this same cornmeal crust on tofu and served it as "fish-taco style tofu" and it comes out delicious!
Oh, and did I mention that I'm a TV Chef now! During the last USGP, I joined some of the Bob's Red Mill Cyclocross Louisville team members for a quick cooking segment. We made quinoa. Check out the video below:

As in our past MMRacing Newsletters, Matt and I take a moment to feature the sponsors that make all of this possible. This season we are honored to have Castelli as my clothing sponsor. A huge thank you goes out to our regional rep Andy Ewas from New England Atletic who made the initial introductions to Castelli.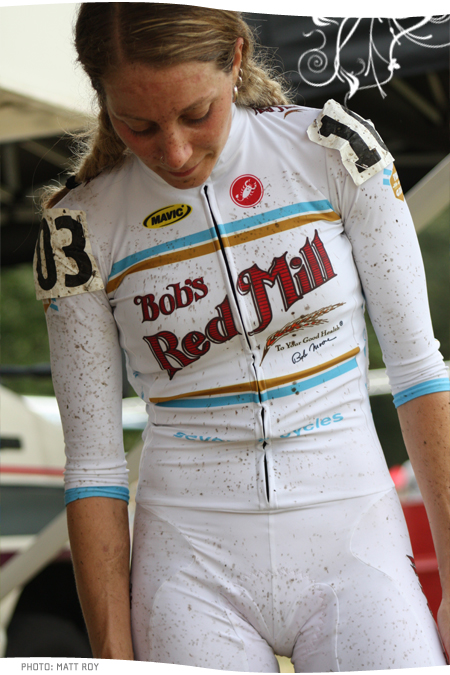 My clothing was designed by our good friend Dan Schechter. He worked closely with the folks at Castelli to make the final product perfect. And yes, I did get all of the mud out of it from last weeks' USGP in Madison.
Castelli is dedicated to making the fastest clothing in the world. They know that race results come through relentless attention to the smallest of details. Through their research, they have made some of the finest cycling clothing available. My item of choice for racing cross is their cx lycra speedsuit. The speedsuit is made of their Breath™ micro fiber fabric and has versatile ¾ length sleeves for transitional weather conditions. But my favorite feature is actually the most comfortable leg grippers I have ever worn, their Giro++ gripper leg cuffs.


Next up is the Providence Cyclocross Festival in Rhode Island. The competition promises to be fierce. In our next newsletter, we'll be revealing details on the much-discussed prototype 'cross bike from Seven Cycles dubbed the "Mo-honey." We'll have more details and pictures next week, but for now, here's a little teaser from Seven's own Matt O'Keefe.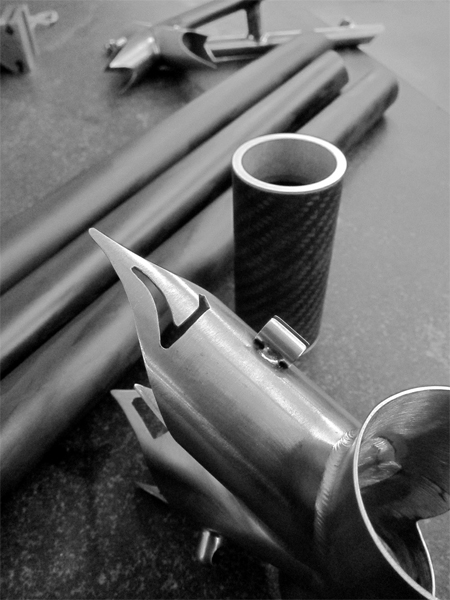 Check out the media cover from the Great Brewers Gran Prix of Gloucester below:

NEPCX Round 1, Gran Prix of Gloucester, Day 1

NEPCX Round 2, Gran Prix of Gloucester, Day 2
Thanks for the amazing support of Bob's Red Mill, Seven Cycles, SRAM, Mavic, TRP, Challenge, Lazer, Fizik, Mad Alchemy, Thule and our new sponsors Castelli, Zipp, Zanconato, Vita Coco, Fitness Together Arlington and Restwise.

If you just can't get enough MM Racing, you can follow us on Twitter.
Matt: @mm_racing, Mo: @meaux_marie.

Thanks for reading!