Happy New Year! Thanks to all of our friends, family and sponsors for another amazing year. There's still some racing left to do (the National Championships are on SUNDAY!) but first we have our latest adventures in Europe to tell you about.


After wrapping up the fun of Ice Weasels, we packed up and headed across the pond to Belgium for three races including two World Cups. This trip was part of my early season plans but was almost scrapped after the mid-season mega travel that left me weary and a bit burned out. Luckily we were able to make the trip happen and pared down the racing to three races rather than the usual six races during the Christmas period.


We arrived in Brussels and headed to our "usual spot" for a coffee before picking up the rental van and heading to our cottage in Arendonk. We were looking forward to seeing the Gijsen family and settling in for two weeks at our Belgian home. Our first detour was to the BMC Service Course where our friend Jurgen had once again generously loaned us a windtrainer, work stand, buckets and cleaning tools and a bike for Matt to ride to join me training.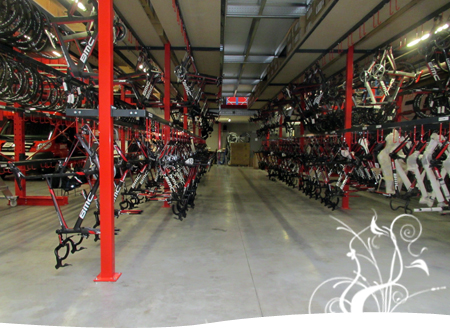 The wood-burning stove was cranked up to super-cozy when we got to the cottage and we settled right in and took a nice long nap as neither of us had slept well on the overnight flight. We had the next day off to go to the market, unpack the bikes and get ready for my first race of the trip in Leuven. It would be a smaller race but the weather was nothing but rain for days so there promised to be mud. I was looking forward to getting the MoPRO2 good and gritty.


When we arrived at the race venue, we were greeted by a man at the entrance saying "You must be the Americans! A nice woman told me you could park by their van." It turned out that the Thijs family that Katie Compton and Mark Legg stay with was there and offered to share their space, tent, and help with the bikes. Lutje is always sure to feed the mechanics baked goods and hot tea and Wim helps Matt clean everything with their power washer.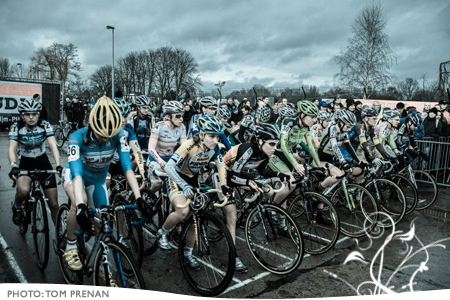 I headed off with Katrien to pre-ride the course and got a little video footage on Matt's GoPro camera attached to my bike. The course had a few steep drop offs that took some practice navigating that made the course technical and challenging. I warmed up under the tent as it rained a bit but the weather cleared before the start (in Belgium, that means spotty drizzle).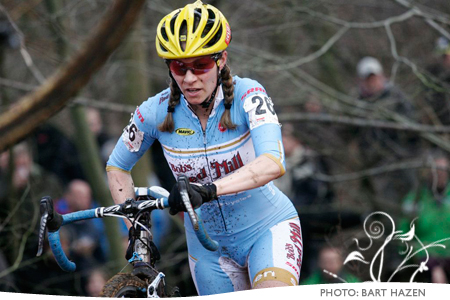 I got to see my American friend Amy Dombroski, who is living in Belgium racing for a big team there this year. She's this cool combination of gritty down-to-earth Vermonter and Euro cycling Pro and always enjoyable to get to hang out with. We were both lined up on the front row and this would be the only race I would get a front row start due to the lower attendance and I was happy to have the chance at a good start and headed into the first technical sections in the top 8.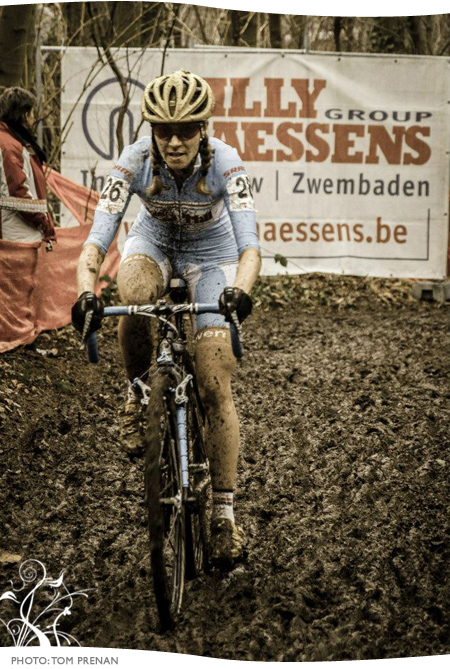 Each lap I was able to move up a spot and by the last lap finished in 4th just 7 seconds from 3rd at one point too. Amy finished 2nd and it was good to have two Americans in the top 5. It was a good start to the trip and I was happy to shake the airplane out of my legs and settle in for a week of training before the Namur World Cup. The race was televised and I was happy to get a good amount of camera time. You can watch the race coverage here.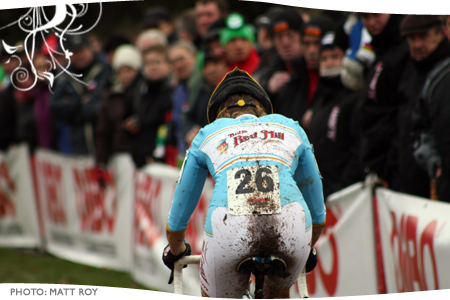 Matt and I were able to take a nice long ride along the canals and get in some good training due to the mild weather. Despite the rain every night, the daytime temperatures were in the 50's and we somehow escaped getting rained on the whole week!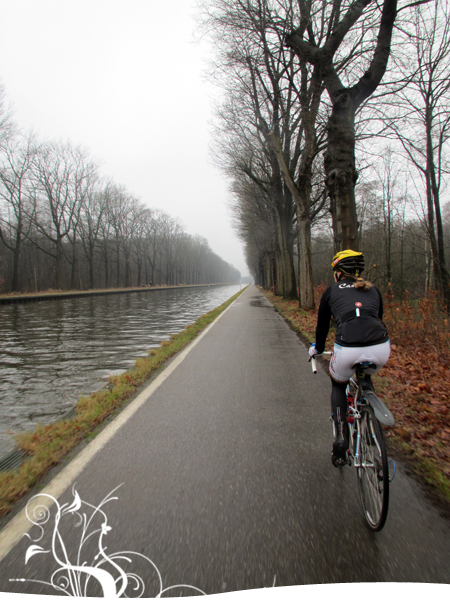 Mid week Amy and I got in touch about a group training session about 35 minutes from our cottage and she met us and we all drove to Alphen, Holland for the intense two-hour session. The group training is usually led by former Pro, Richard Groenendaal, but this week it was lead by his coach Nico Van Est.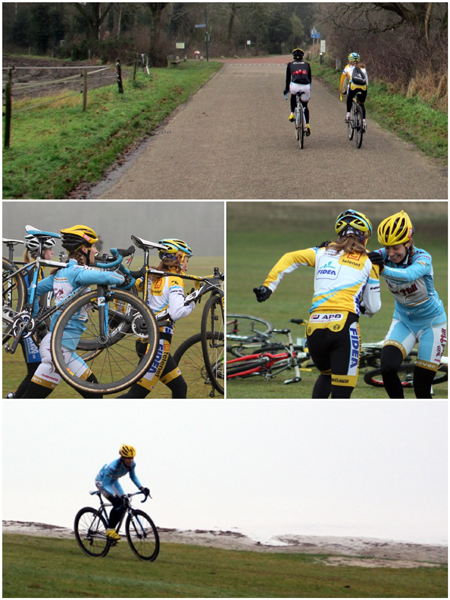 There were at least 40 riders that showed up including several junior boys, some master's racers and a few guys on mountain bikes. There was only one other woman there. We did drills for starts, hopping on and off the bikes, sets of intervals on the trails, running up a beach section, hill sprints and some partner running drills that reminded me of high school track practice. It was super challenging, really fun and such a great opportunity. My legs were also feeling great that day and I was feeling good going into the weekend race.

We had decided to lay pretty low this trip rather than overdo it being tourists and part of that decision came from this one little set back during the week… Matt got shingles.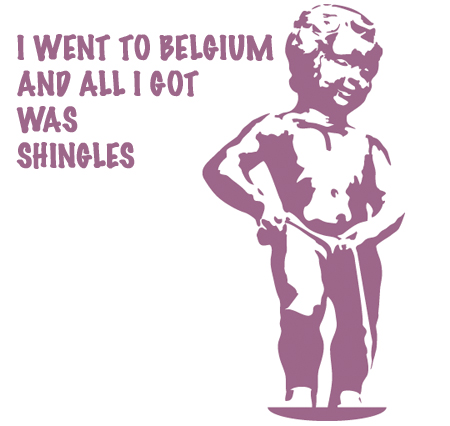 We lovingly referred to the nerve pattern rash on his left leg (of course the repaired hip leg) as "The Shing". The Shing was super painful for Matt and he was downright exhausted and slept for about 11 hours a night. For a guy that is often "dying" when he gets a headcold, I was ever impressed by how stoic and unflappable he seemed getting all of the bike work done without a complaint despite limping and being exhausted.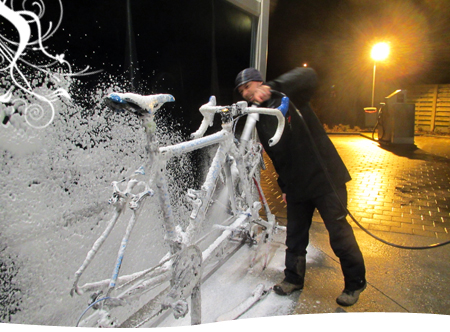 Luckily it was a somewhat mild case and he improved as the trip went on and we were able to take one really nice day trip to a new city, Mechelen on Christmas Eve.



On Saturday, we headed to Namur to pre-ride the World Cup course, pick up race numbers and spend the night at a hotel to be nearby in the morning for an early set up. It was raining quite a bit and the only protected area we could find for my warm up was under a bus stop booth. It ended up being a perfect spot!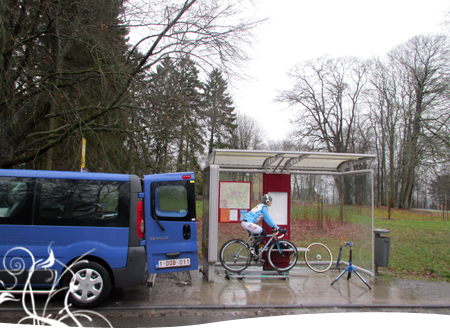 I rode several laps of the course, which includes some super fast down hills and some wicked steep up hills making for a real leg-buster of a course. It is one of the most fun courses I have ever ridden and I was looking forward to the race but my legs were not feeling 100% by the end of my ride. I had hoped that it was just a little fatigue from the pre-riding but the next morning, my legs weren't feeling much better.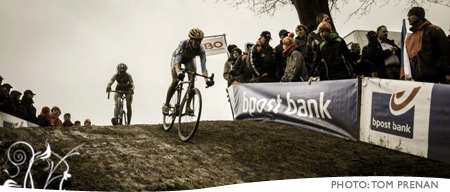 Again, we were able to set up with the Thijs family along with Katie and Mark and share their tent space for warming up and prepping the bikes. It was good to have the company since these races are so serious and intense that there's not a lot of friendly greetings or chitchat among the racers.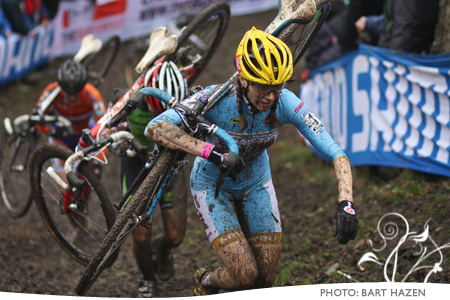 Unfortunately, in the really big races my points are not high enough to get a good start placement and I'm pretty much in the back. The Namur start is a 2-minute uphill climb before getting into the technical sections and despite my best efforts, I was never able to move past the top 25. I was riding well and felt good running but not super sharp and not strong enough to make up more places and ended up 24th. I was disappointed in the finishing spot but felt that I handled my bike well on the technical course.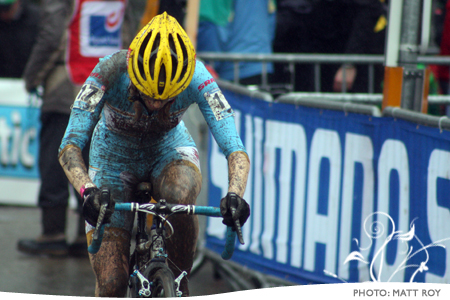 Once again, Laurent, from Petitereines put together a great video that captured the race in the Citadel of Namur.. Watch it below.




5ème manche de CDM cyclo-cross 2012/2013 from Petitesreines on Vimeo.


Three days later was the Zolder World Cup. The Zolder course, held at a former Formula-1 race track, is less technical but demands a lot more power output which I was hoping Sinter Klaas might deliver me for Christmas!



This is our third Christmas in Belgium for the World Cup races and each Christmas Eve the family we rent the cottage from invites us to join them for dinner. This year Karlien and I made Mexican-Belgian taco night. The kids loved the combination of tortilla chips and roasted aardappel (potatoes) with guacamole in their tacos! We had a little gift exchange and some chocolate fondue and fruit for a fantastic night with "our Belgian family."

On Christmas day we headed to The Zolder course to pre-ride and pick up numbers. My legs were feeling better and the course was fun to pre-ride but the wind and long open sections were going to more of a challenge for me than the steep and sandy drop offs.
I had another near back row start for this World Cup but managed to avoid a few first lap crashes to move up into a top 20 spot. As the race went on, small groups of racers formed and despite my best efforts, I was losing spots on the power heavy sections that I was not able to recover on the technical sections.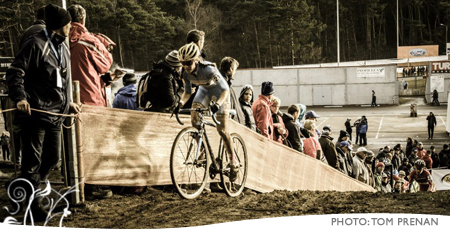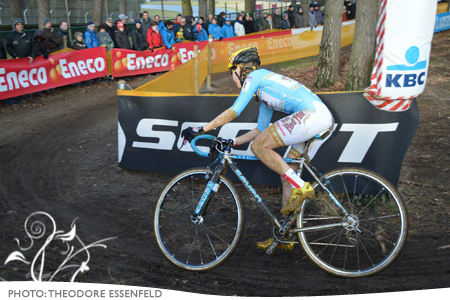 However, I was able to make strong accelerations out of the corners and finished right behind two of the other American riders in 27th. Again, not an ideal placing but I have been feeling stronger this season and hopefully the experience in Europe will benefit me at Nationals, which is right around the corner. Laurent captured the action of the Zolder World Cup. Check it out below.


6ème manche de CDM Cyclo-cross 2012/2013 from Petitesreines on Vimeo.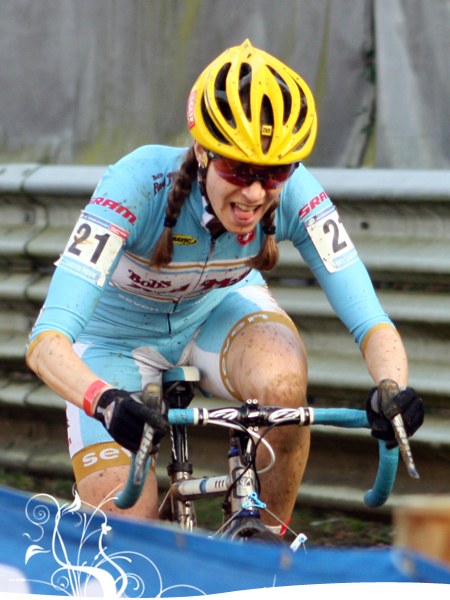 That night we packed up everything and headed to a hotel in Brussels near the airport for our morning flight out. We were able to head into the city and meet our friends from the Rapha Focus Team for a nice Thai dinner and good company. It was a great way to wrap up the intense trip before heading home for 12 days. Before we knew it, we would be back on a plane and heading for Madison, WI for the USA Cycling National Championships!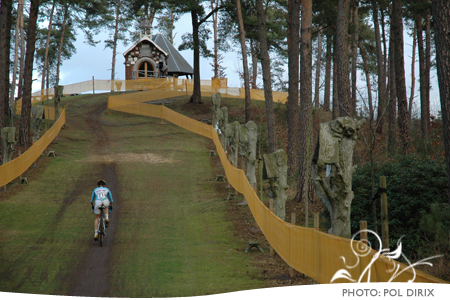 Fresh homemade sauces are a great way to season and spice up simple, clean meals. Try this lemony sauce as a topping on your meals, dipping sauce for raw veggies or as a salad dressing. Check out the recipe on my blog here.





This is it! My last chance to try to get a spot on Team USA for the World Championships in Louisville, KY. On Sunday, I'll be lining up on the front row to compete against the best in the country. Wish me luck!

Thanks for reading! And thanks for the amazing support of Bob's Red Mill, Seven Cycles, SRAM, Castelli Cycling, Mavic, TRP, Zipp, Soul Run, FMB, WickWerks, SwissStop, Fizik, Mad Alchemy, Vitacoco, Thule, Smith Optics, ProGold Lubricants, ClifBar and Lululemon.

If you just can't get enough MM Racing, you can follow us on Twitter.
Matt: @mm_racing, Mo: @meaux_marie.