Last weekend we headed to Colorado for rounds three and four of the US Gran Prix races in Fort Collins. We were lucky enough to stay with our good friend Steve in his new house in Boulder. After an early morning flight and a pre-ride of the course on Friday afternoon, Matt and I headed back to Boulder and made ourselves right at home.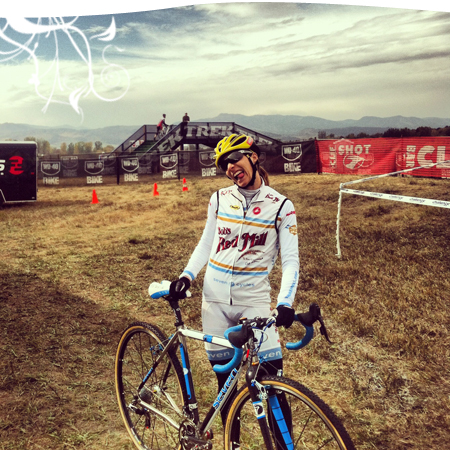 The weekend weather looked like a mix of possible rain and sun and, of course, I had hopes for some mud on the hilly course to help combat the added obstacle of the altitude.

Unfortunately, I was feeling rather unwell all weekend and my racing really showed how poorly I was feeling. I was disappointed with my overall results but also felt pretty helpless to have been able to change the outcome. My hopes were to stay focused on the next races where I was sure to at least feel like my old self again.
The weather was the highlight of the day as we headed to Fort Collins. There was a fair amount of rain and drizzle that turned into steady downpours. I was invited to spend some time in the morning with my sponsors at Castelli Cycling and signed some postcards for fans. It was great to hang out and get to spend a little downtime before the race.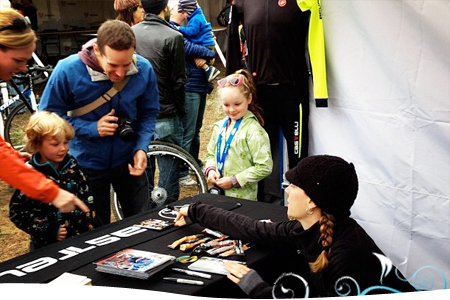 When it was time to pre-ride the course, it was a muddy track with some very tricky, slippery corners and despite feeling unwell, I was hopeful for a fun race. However, as time grew closer to the race start, the rain stopped. The parched earth drank up almost every last drop of water until the track was tacky, fast and very dry by race time.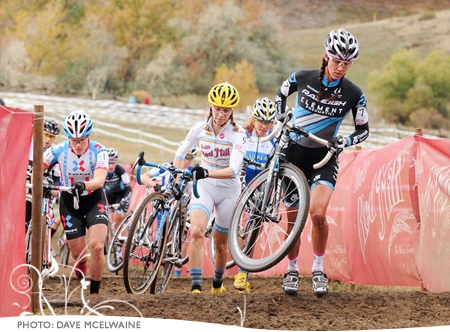 I had a great start and perhaps dug a little too deep in the altitude and began to lose a few spots into the second lap. Shortly after, my stomach and guts were having their own fight and I needed to slow down in order to pull myself together. After that point it was simply survival to finish and I limped through the race finishing way down on the rankings, hoping for better on Sunday.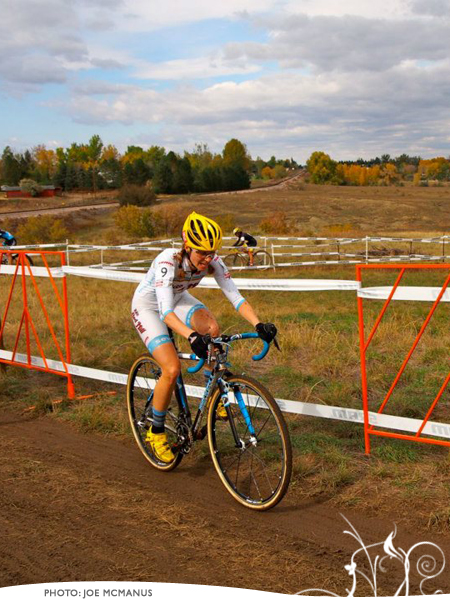 No interviews this week, but Cyclingdirt was on hand and put together this three-minute highlight reel from Day 1. Check it out below.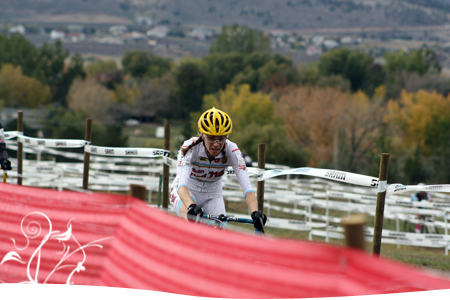 Despite a great home-cooked dinner, a movie on Steve's new TV and a great night's sleep, I woke up on Sunday feeling only marginally better than Saturday. Once again I joined the Castelli crew for some hanging out and post card signing before checking out the course for warm up.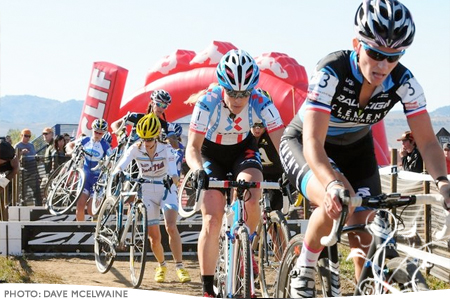 Overnight, the track had completely dried up into a slick, cement-hard, lightning fast course. After a good warm up, I was still feeling unwell and pretty tired but gave it my best shot. I had another strong start but faded quickly again and held on for a marginally better finish than the day before.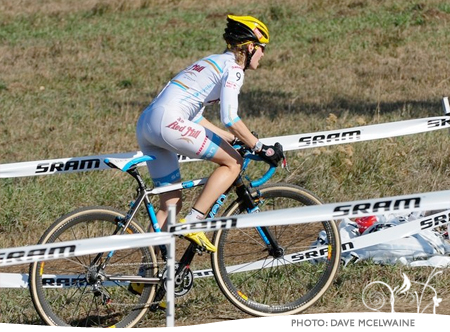 In spite of my results, I felt that the weekend was a good opportunity to train and do my best to represent my sponsors. It takes a lot more than feeling a bit off to keep me from racing. In the past 10 years of racing cyclocross, I have only ever DNF'd two races.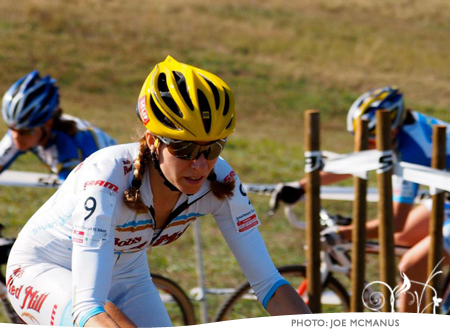 After the dust had settled, Matt and I finally got meet one of our great sponsors, Soulrun. Joe and Laura from Soulrun were cheering like mad and snapping photos with their pup Zeus in tow. If you haven't had the chance to check out their amazing wallets, tool rolls and cycling-specific bags and pouches, check out their Etsy page here.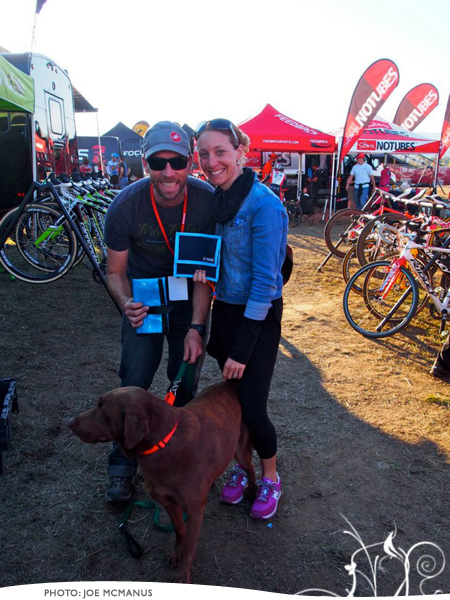 We arrived home on Monday and popped into work for a few days before heading to the Czech Republic for the first two World Cups of the season! Matt would stay behind until Monday where he would be attending a retreat for his Immunology Program. I traveled on my own and met up with coach Mark and Katie Compton to head off to Tabor for the first World Cup of the season. More on that next week!


This week's recipe makes the perfect pre-race dinner or savory breakfast: Crispy tofu over kale and rice. You can see the recipe here.
Thanks for reading! And thanks for the amazing support of Bob's Red Mill, Seven Cycles, SRAM, Mavic, TRP, Zipp, Soul Run, FMB, WickWerks, SwissStop, Fizik, ClifBar, Mad Alchemy, Vitacoco, Thule, Smith Optics and Lululemon

If you just can't get enough MM Racing, you can follow us on Twitter.
Matt: @mm_racing, Mo: @meaux_marie.