Adding to our whirlwind month of travel, we tacked on two more weekends of racing before getting to settle in at home for three and a half weeks. We were really looking forward to a little bit of downtime at home and Thanksgiving with the family but we had five more races on tap before we could take a deep breath. We have lots to cover and we have a special announcement, so keep reading for the lastest from MMRacing!
Before we begin, on Thanksgiving our friend Velouria from Lovely Bicycle shared these sweet vignettes cenetered around the shop we call home, RideStudioCafe. Thanks, Velouria!


On tap first was the USGP of Louisville where I would get a sneak peek of the venue and track for the World Championships in January. The predicted weather was unseasonably warm and for someone looking for a little rain and mud this season, it would be a real beat-down in the 75-degree temps both days. We arrived on Thursday to give ourselves time to preview the course on Friday and for a relaxing dinner at a great veggie place in the city called Roots. Sometimes, our favorite things about new cities are the little vegetarian treats we find there.


One of the biggest challenges this season at the USGP races has been the increase in International racers and Pro road racers who have joined the cicuit. The field has become seriously competitive, 20+ deep rather than just the top 10 as in years past. Needless to say, making a top 10 spot is getting harder and harder. I was hoping for the best in Louisville but knew I was quite tired after the Fort Collins-Czech Republic-Ohio stretch. Top things off with some intense dry heat and it was a less than stellar performance for me as I wheezed my way around the very fast course.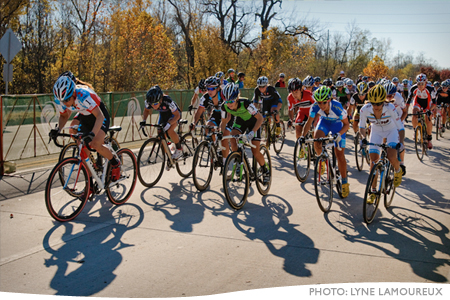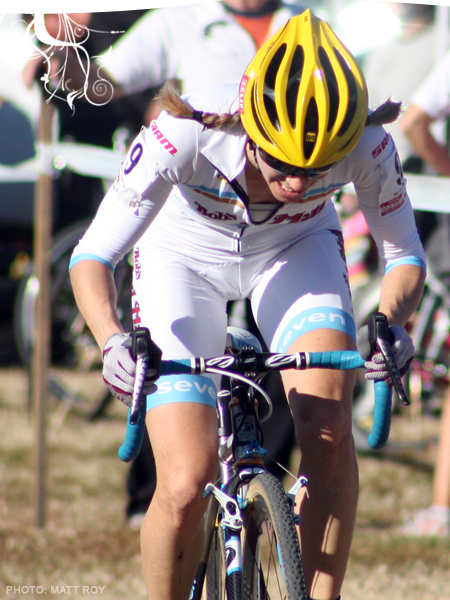 Despite my lackluster result, I was able to take in the challenges of the course and really enjoyed the many technical features such as a long sand section, steep short steps and a few off camber corners. That night we made a nice little homemade dinner at the hotel and got to hang out with our pal Cait watching a horrible movie, enjoying the great company.

The weather was a touch overcast on Sunday and I was feeling marginally better although the deep fatigue of travel was starting to feel like it was consuming me a bit. Historically, when I travel for too long or too often, I develop a feeling I call a loss of sense of place. It has to do with not returning to a comfortable, familiar place to regain a feeling of being grounded. For me, this is obviously home with the cats and also home at my office with my clients. I find the practice of giving massage as grounding as my yoga practice and going too long without it feels like floating through time and space like a lost balloon. Fortunately, for me, occasionally there is a unicorn to make things better.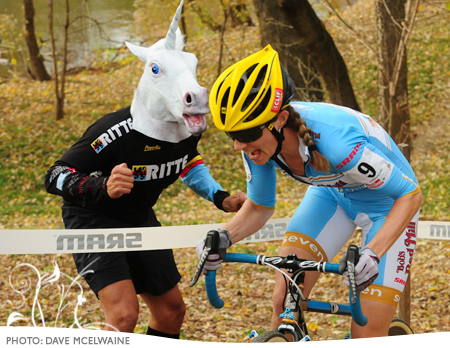 I tried to stay as focused as possible on my race and was able to get a slightly better result in the top 20 but was definitely off my game and ready for my mid-season break. However, we had one more weekend on the schedule before that could happen and it included three races in Iowa.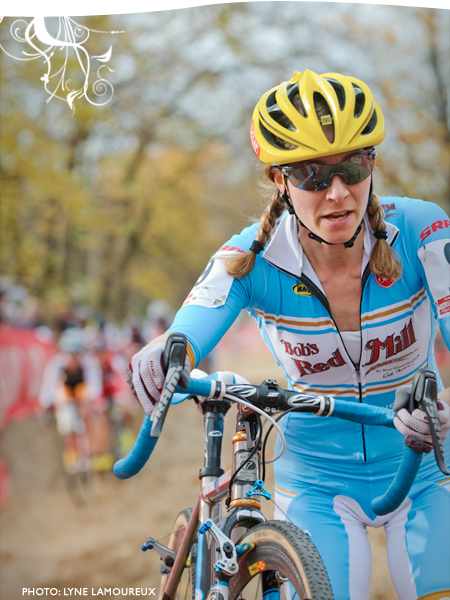 Another redeye home and another amazing NECX friend, Lauren picked us up to take us home at midnight had Matt and I feeling pretty lucky!


We would have four days at home before heading to Iowa for the Jingle Cross Rock races. I had done the Jingle Cross event last year and really loved the courses, so I was looking forward to the racing and hoped I could catch up on rest and get my self grounded enough to rally for one more weekend.


The first Jingle Cross race was on Friday night under the lights. The venue is called Mt Krumpet and the race is centered around a holiday Grinch theme for the weekend. The promoter John dresses up, leads a kid's race, organizes the biggest women's prize list on the calendar and gathers donations and proceeds to benefit the local children's hospital. There are very few reason one can think of not to do these races!

This is a season of nighttime racing! Friday in Iowa would be my fourth race under the lights this year. I particularly enjoy the night races because the setting sun brings out the dew and the slickness that comes with it. As the sun disappeared, there was a palpable dampness that fell over Mt Krumpet making the turns a bit slippery and the technical features even more so. I was looking forward to shaking the travel from my legs and making a go for it up the long hillside run.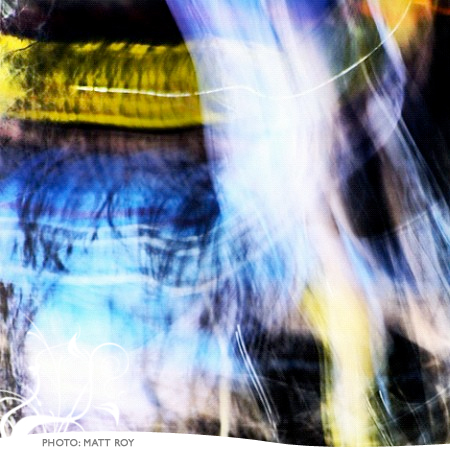 My race went well overall and I felt quite good despite last weekend in Louisville managing a 7th place for the night. I was pleased and hoped for two more solid races to wrap up the weekend. That night we headed to a great local Indian restaurant, Masala for a perfect late night meal.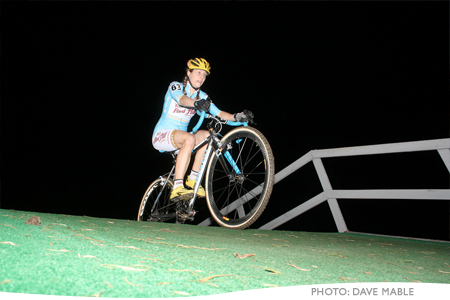 The weather for Saturday was sunny and mild in the 50's but cool enough to keep any heat issues at bay. Matt was working with the Cannondale Team per usual and headed to the venue early with the mechanics to get ready.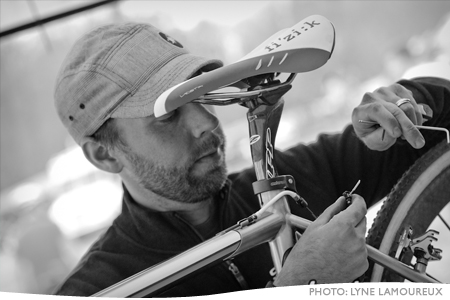 I stayed behind and headed to a little vegan friendly café we had found the year before called Fair Grounds Coffee House to pick up some lunch and coffees. As I ate some of the tasty food, I realized that it was the first time in weeks that I actually felt like I had an appetite. (A side effect of all the travel and feeling unsettled.) And was thrilled for my muffin and post race lunch.

The course was changed around for day 2 and included a long winding hill to ride up rather than run and a very fast tricky downhill. Again, I was feeling very good and was able to have a very consistent race and took another 7th place.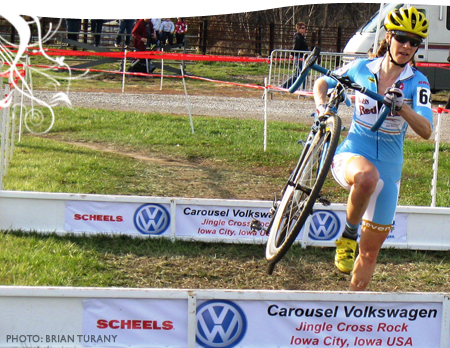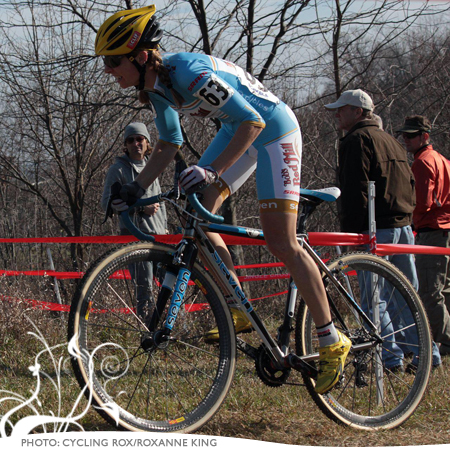 We had been given a recommendation by a friend from the area for a new vegan restaurant, the Trumpet Blossom Café and decided to give it a try that evening. When we arrived, it was apparently live Bluegrass music night. The place was jammed with adults and kids dancing and drinking to a sweet little trio. We were able to get a table and served by the nice bartender and had an amazing, fresh tasty meal.



Our morning routine was identical to Saturday as Matt headed to the race venue while I picked up treats at the café. The course was changed once again including a really steep challenging climb and a fast tricky descent. There were also a few added turns that would be tricky at the start. I had a good start but in hindsight should have thrown some elbows to keep in front of the road racers as we went through the first tricky corner. The rider in front of me immediately slipped causing a quick jam up and the leaders escaped.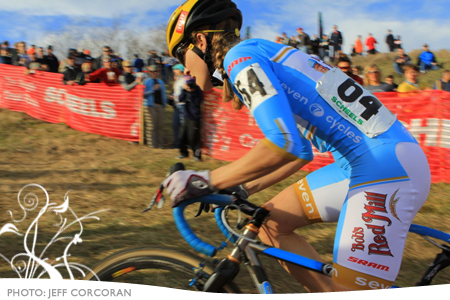 The course was fast enough for very fit and strong racers to make up lost time and I was feeling the effects of this last trip sneaking up on me a little bit and was only able to move up a few spots. Each lap I seemed to get the loudest cheers as I rode the steep hill that most of the other racers chose to run.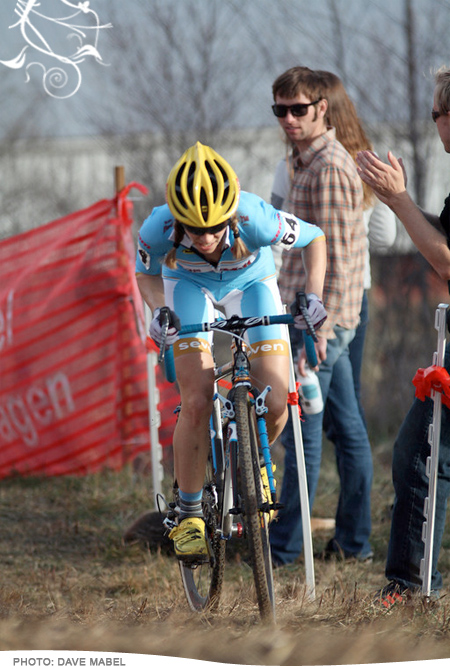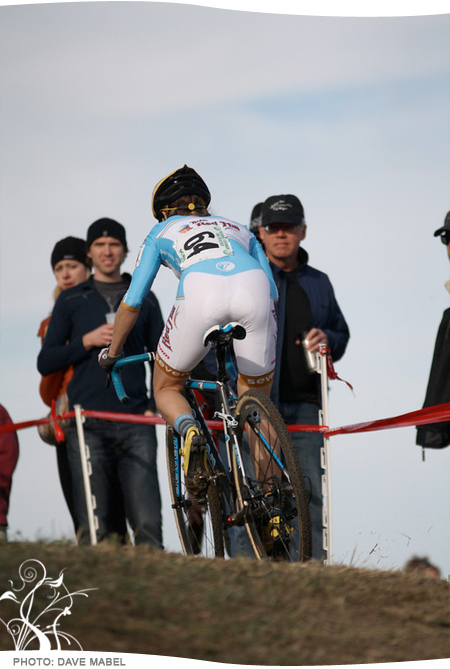 As I passed the pits in the last lap, I even heard Matt yell, "eight more minutes and then we get to go home!" I rounded out the top 10 for the day, we packed up, drove back to Chicago and hopped on another redeye home, more than ready to take the next weekend off from racing and spend three weeks at home before the next big trip to Belgium.




This 'cross season, we have teamed up with our friends over at Herbivore Clothing in Portland, OR with a special edition "I Believe in Bikes" t-shirt. Just in time for the holidays, the 55% hemp, 45% organic cotton shirt comes in unisex and women's sizes and makes a perfect gift for all of your bike lovers. Herbivore will also donate a portion of the proceeds to the ASPCA whose mission is "to provide effective means for the prevention of cruelty to animals throughout the United States." Please click here or on the image below to link to the Herbivore Clothing website.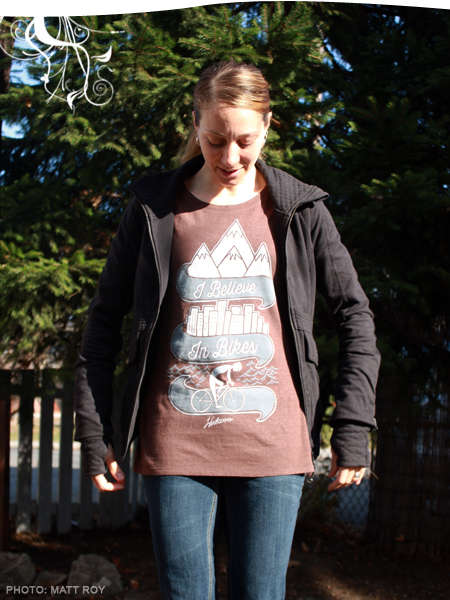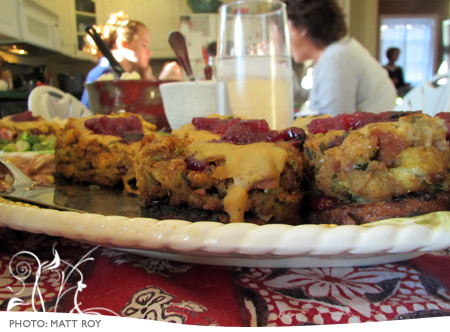 My sister liked these enough to eat one at 2AM and Dad said, "This tofu stuff is all right". I call that a holiday winner!



After a much-needed weekend off, we are headed to the NEPCX Series Finale in Warwick, RI 12/1 & 12/2. See you there! Looks for some more exciting news from MMRacing in our next newsletter, including a new sponsor and something really special coming down the line from Seven Cycles: CODENAME - #MoPRO2!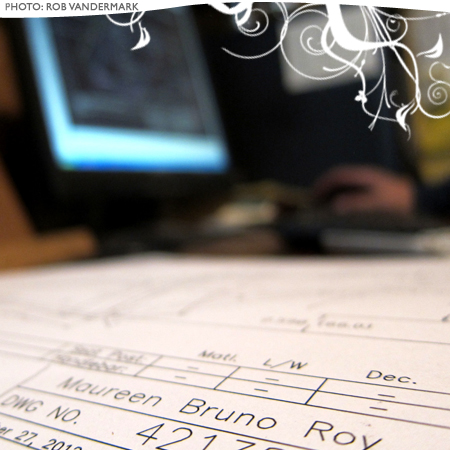 Thanks for reading! And thanks for the amazing support of Bob's Red Mill, Seven Cycles, SRAM, Castelli Cycling, Mavic, TRP, Zipp, Soul Run, FMB, WickWerks, SwissStop, Fizik, Mad Alchemy, Vitacoco, Thule, Smith Optics, ClifBar and Lululemon.

If you just can't get enough MM Racing, you can follow us on Twitter.
Matt: @mm_racing, Mo: @meaux_marie.