Welcome back to the 2013-2014 Cyclocross Season MM Racing Newsletter!

I've just wrapped up 12 races in the first month of the season with 9 top 10 finishes including three wins! It's been an intense month of racing but I am feeling stronger than in years past and looking forward to the season ahead.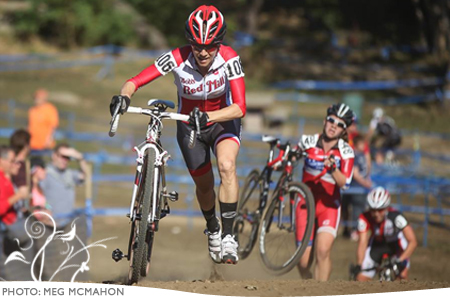 This year I have taken on a slightly different approach with less full time structure and more time for new experiences. I began my Yoga Teacher Training program at Boston Yoga School this past Saturday, October 12th. It is an intense 200-hour, 6-month program that I will do two weekends a month until March. My racing schedule fits neatly between my weekends in school and I'm feeling very ready to start something new this season and continue to work on finding balance in all things.
Normally, we would start the newsletter in chronological order starting with race #1, but in light of the most recent events, I'll be starting from this past weekend of racing in Providence, RI.


Last Thursday October 3rd, we received the heartbreaking news that one of our closet cycling friends was struck and killed by a truck during a training session in Belgium.  We very much thought of Amy as our CX little sister and one of our favorite people. She was a radiant person and an amazing athlete. You may remember my description of her from a newsletter last December when we spent time training and racing together in Belgium; "she's this cool combination of gritty down-to-earth Vermonter and Euro cycling Pro." We will miss her dearly.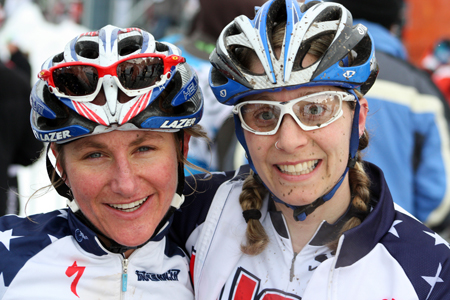 The entire cycling community, from Boulder to Belgium had an outpouring of love and support for Amy and her family including memorial events in her current hometown of Boulder, CO, recognition at the races in Belgium, and a silent lap of the race course on Saturday in Providence. We lined up, unified in support of one another, and hundreds of riders solemnly navigated the course. Many had stickers with hearts and lightning bolts from some of her sponsors (she had a small lightning bolt tattoo on her wrist) and Matt and I made temporary tattoos with a heart/lightning bolt logo and had them placed in the number packets for all of the Elite women to wear.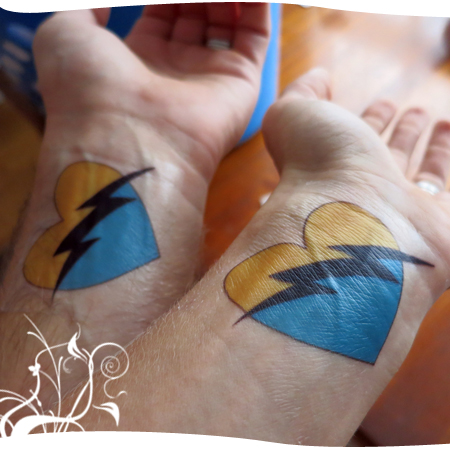 Amy was also well known for racing with her cycling cap flipped up and many of the riders wore their caps flipped up in her honor. I made an iron-on of the same heart/lightning bolt logo, trandferred it to one of Matt's caps, flipped my cap up and raced my heart out. Matt also wrapped my bartape in Amy's team colors. It was an emotionally intense weekend of both heartbreak and inspiration, support and love. The cycling community is truly amazing and it's an honor to be part of it.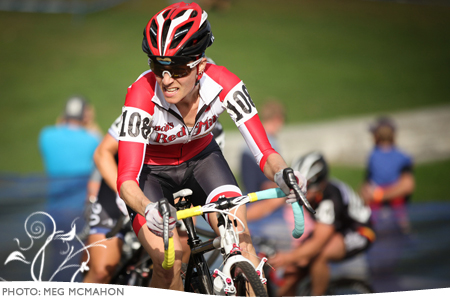 This coming weekend, Amy will be laid to rest and the healing process will begin. It will be a long road for many of us as we navigate the necessary self-indulgence of mourning mixed with something that feels like survivor's guilt throughout the season. May she be peaceful, happy and free.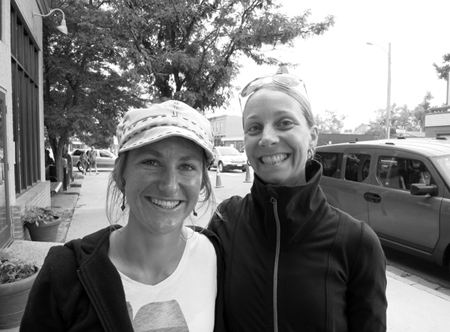 Quad Cross - 1st

Green Mountain Cross Day 1 - 4th

Green Mountain Cross Day 2 - 5th

Charm City Cross Day 1 - 5th

Charm City Cross Day 2 - 4th

Midnight Cross SSCX - 1st

Gloucester Gran Prix Day 1 - 13th

Gloucester Gran Prix Day 2 - 14th

Night weasels CX - 2nd

Providence CX Day 1 SSCX - 1st

Providence CX Day 2 - 14th

Providence CX Day 3 - 7th



We've got lots to cover in our next newsletter including some pictures from Matt's ride from Portland, OR to Boulder, CO and more racing coverage. In the meantime, here's a quick rundown of our tentative race schedule.

10/19 & 20 Rohrbach's Ellison Park CX, Rochester, NY
11/1- 3 Cincy 3 CX Festival, Cincinnatti, OH
11/15-17 Jingle Cross, Iowa City, IA
11/30 & 12/1 Baystate Cross, Sterling, MA
12/7 & 8 Single Speed World Championships, Philadelphia, PA
12/21 – 12/29 Euro CX Christmas Week (5 races)
1/9 – 1/12 USA Cyclocross National Championships
Thanks for reading! And thanks for the amazing support of Bob's Red Mill, Seven Cycles, SRAM, Castelli Cycling, Mavic, TRP, Zipp, Soul Run, FMB, WickWerks, SwissStop, Bontrager, Mad Alchemy, Vitacoco, Thule, Smith Optics, ProGold Lubricants, ClifBar and Grimpeur Bros.

If you just can't get enough MM Racing, you can follow us on Twitter.
Matt: @mm_racing, Mo: @meaux_marie.