After taking a week off from racing for yoga school we were back at it with another 3-day weekend in Iowa City at Jingle Cross. We arrived in Chicago on Friday mid-morning and made the 3.5-hour drive over to Iowa City for the first of the three races that night under the lights. The course is at a local fairgrounds and features the surprisingly steep "Mt. Krumpet" each day. The promoter, John Meehan, also dresses up like the Grinch and hosts a kid's race where every kid wins a Build-A-Bear! He then rides in the bikini & costume race and donates proceeds from the event to the local children's hospital. The atmosphere has some very high level racing mixed with holiday festivities and a wholesome mid-western vibe.

Every year that we've gone to Jingle Cross, we are always met with super friendly people everywhere we go. We've made a habit to shop at the local New Pioneer Food Coop and get our morning coffee and vegan baked goods at Fairgrounds Coffee & Howling Dogs Bakery.



The drive from Chicago was smooth and Matt got us to the venue with plenty of time for me to warm up on the course and check out the tricky steep section of the big climb before racing. We were graciously hosted by the Rapha Focus Team again and set up home base with the crew. Our friends at Seven made me some special decals of the logo Matt designed in honor of our friend Amy D. Matt surprised me with them, fixing them to my stems and wheels before the start of my race.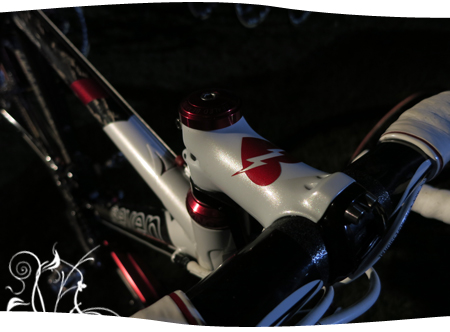 The race was under the lights with a lot of fast flat pedaling, a few tricky turns and one brutally steep climb. I was able to ride the hill each lap, duking it out with a fellow racer as we seemed to get the loudest cheers of the night. A few last lap tricky turns allowed me to pull ahead of the riders I was with and I finished in 7th place, happy with a solid start to the weekend.



The weather was all over the place on Saturday with some rain, then wind, then sun. Overnight rain had left the course with some tricky, slippery turns and the track for day 2 included another climb that was less steep but twice as long but added a super fun technical downhill section.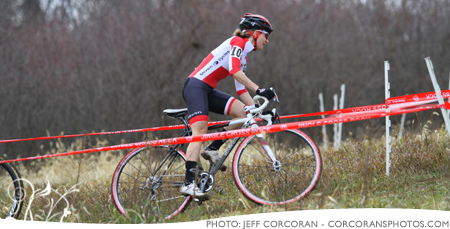 My climbing legs were satisfactory and I held a smooth steady pace for most of the race and loved riding the downhill turns and making up some time on the group I was with. Again, on the last lap I was able to get a gap on the hill and pull away from the two riders I was with but another rider had been chasing fast and nipped me right at the line and I got 8th.


Again, the weather seemed to play a role and threaten rain but it remained cool and terribly windy. We got notice that tornadoes were hitting areas north of us while several microbursts came through the fairgrounds in the morning.

The rain never fell but the wind never let up either and the race became a battle to stay on wheels and try to draft out of the wind. Unfortunately for me I ended up dangling between two groups of riders most of the day fighting the headwind straight on and creating some serious fatigue. I hung on for an 11th place, pretty much out of steam by the end.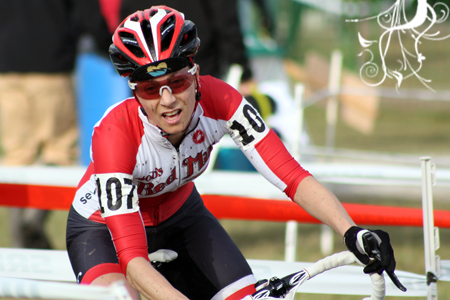 Overall, I was pleased with the weekend and feeling my fitness improve heading into the biggest part of the season ahead. Plus, I met a really cute dog. So there's that.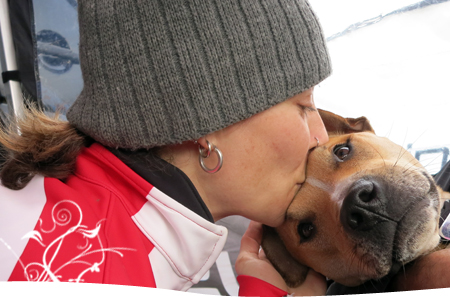 We packed up immediately and headed back to Chicago where flights has been cancelled and delayed all day due to the storms there. We left almost 2 hours later than scheduled but felt pretty relieved when we found out that many of our friends flying out of Iowa would be stuck for 1-2 days as flight got re-booked.
Another weekend between races had me at yoga school where we spent most of our class time preparing for the student led class we will collectively teach in mid-December. The New England weather had also taken a turn towards winter as temperatures fell, the wind was wicked and the first snowflakes were spotted. It was good to spend two weeks training at home where I could get back to the Harvard Stadium run ups, hit the mountain bike trails with a friend and then celebrate Thanksgiving with Waffle Cross, a group cyclocross ride in the woods followed by waffles!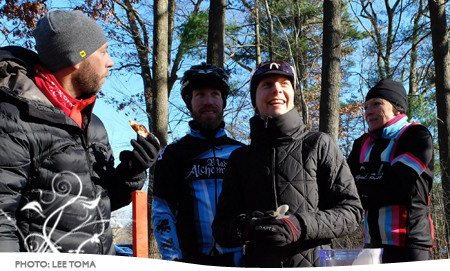 The next set of races was another New England classic in Sterling, MA only about and hour from home. The Baystate Cross course is set up on the grounds of an elementary school and is usually quite flat, cold and windy. This year, the promoters had a new crew on board to help with the course design and they came up with two very dynamic races with some strong technical features. Mother Nature helped out with the usual cold weather but thankfully there was no wind and even a little rain on Sunday!





Despite the race being a smaller local event, it brought out a very strong field of female racers and the competition was pretty stiff. I rode a strong, clean race in a group of three racing for fourth place. I spent my time waivering between practicing tactical patience, classic impulsive attempts to get away and hesitation, which ultimately landed me at the finish line with two sprinters. Needless to say I got 6th but was happy with how my fitness felt overall.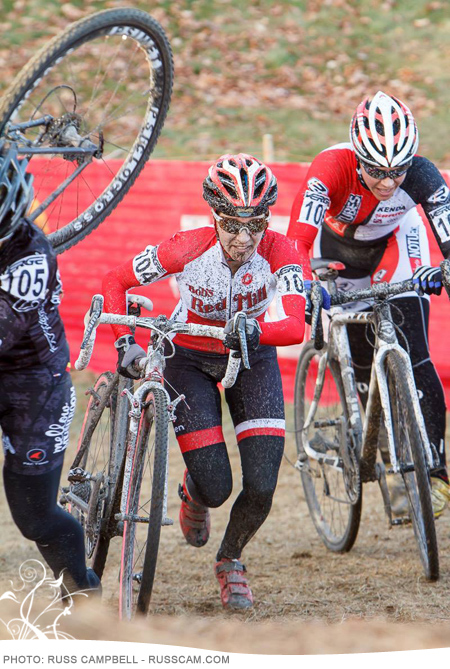 Rain! We haven't had a muddy race yet this season and I was hoping for the best but ended up with slick wet grass on top of frozen ground. I was happy to have an added technical element and moved my way into third place early in the race trying to catch the top two riders.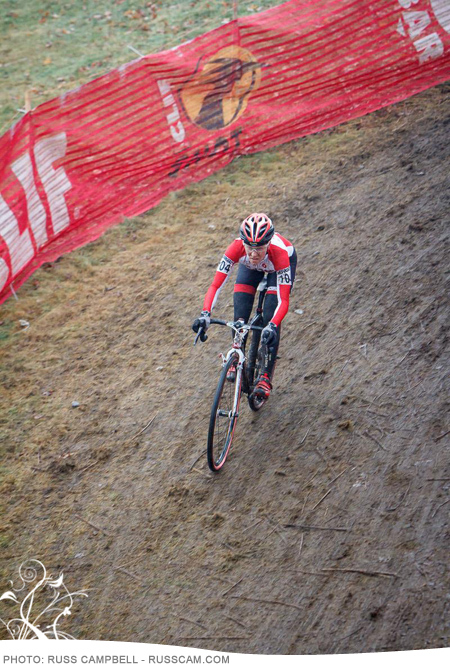 I spent the next few laps going back and forth with another rider as we fought for third place but she proved more powerful on the flat sections even though I was able to make up time of the off camber hills and technical decent. She and was able to get away as I came across the finish in 4th. Another solid weekend under my belt in preparation for the big races to come in December in Belgium!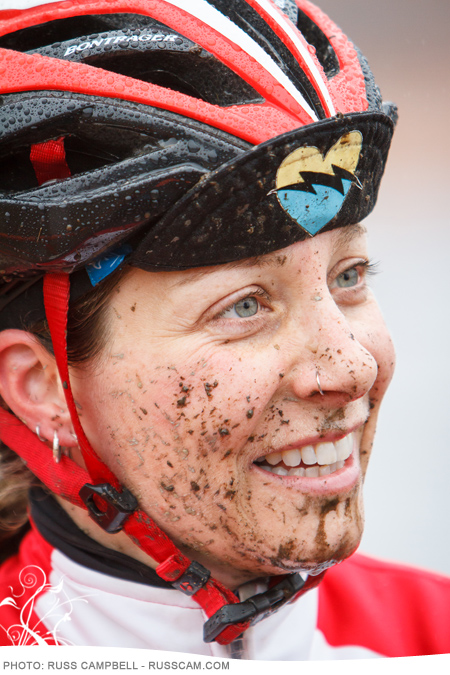 A big thanks to our buddy Russ Campbell for sharing his great pictures. He has tons more at Russcam.com. Check it out! Also, our good old friend UltraEnduro Dyude (aka Thom Parsons) of DirtwireTV caught up with me at the finish for another classic "innaview."





This week's Bob's Red Mill Grain of Discovery is FARRO!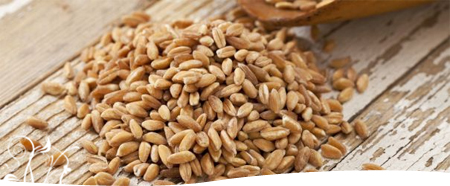 Farro was a mainstay of the daily diet in ancient Rome. Some say farro is the original ancestor of all other wheat species—"the mother of all wheat." In ancient Rome, farro was a staple food that provided the main source of nourishment for the Roman legions, and it was even used as a form of currency.

Here's a recipe using farro in place of rice in a risotto style dish.



We have one more weekend of racing locally in Warwick, Rhode Island at NBX Cross and then my Boston Yoga School class will be teaching our first public community classes December 14th and 15th. You can sign up through North End Yoga here. Proceeds go to the Red Cross for Philippines Relief effort.

Thanks for reading! And thanks for the amazing support of Bob's Red Mill, Seven Cycles, SRAM, Castelli Cycling, Mavic, TRP, Zipp, Soul Run, FMB, WickWerks, SwissStop, Bontrager, Mad Alchemy, Vitacoco, Thule, Smith Optics, ProGold Lubricants, ClifBar and Grimpeur Bros.

If you just can't get enough MM Racing, you can follow us on Twitter.
Matt: @mm_racing, Mo: @meaux_marie.