Last weekend I raced the Shimano New England Pro Cyclocross Series finals in Warwick, RI on Saturday. I was feeling a little under the weather with a very slight head cold and hoped it would just go away, but it actually took me out of the action on Sunday and I took a rest day. While we debated the merits of me not racing on Sunday, Matt reminded me that in my 10-year history of racing cyclocross I have only ever DNF'd (Did Not Finish) two races and Sunday was my first of ever DNS (Did Not Start). So in what is probably close to 300 starts, I only slept in for one? That's not too bad, right?



Racing locally was a great way to wrap up the domestic season with a short drive and all of the friendly NECX faces. I was especially happy to see my young honorary teammates Jill and Marlee before my race Saturday. Thanks for the cheers girls! The race itself was super fast paced but featured some solid technical, rooty sections and a long beach run-of course my favorite part.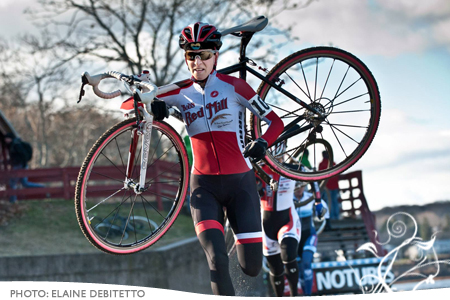 Each lap I was able to make some gaps on my group in the sand and try to catch up to the top three riders, but was never able to catch them in the end. In a downhill sprint finish, I took 5th for the day. That night Matt and I stayed in Providence and headed out to the movies to see the new Hunger Games film and then The Grange vegan/veggie restaurant for an amazing dinner. I knew my head cold had taken a turn for the worst when my sense of taste began to disappear due to congestion and I was feeling quite fatigued.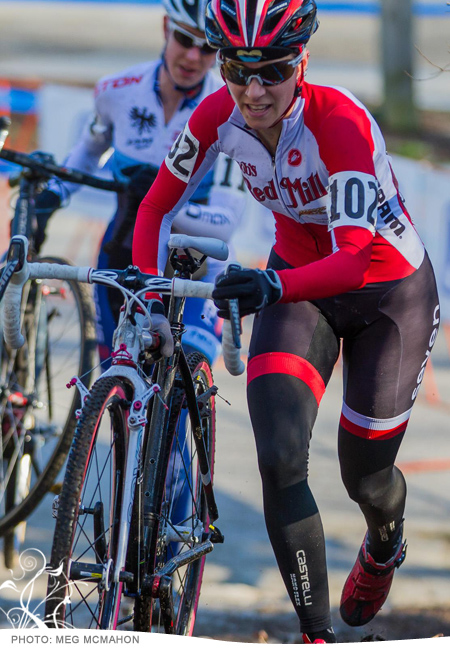 After a day of rest on Sunday and some recovery Monday, I was on the mend mid-week and ramping up for the next weekend at Boston Yoga School where my class would be teaching our first public classes!



This past weekend, my Boston Yoga School classmates and I co-taught our first public yoga classes at North End Yoga with great success. The format was a beginner friendly class co-taught by the teachers- in-training. Half of the teachers taught on Saturday and half on Sunday. It was a huge success with nearly 30 students in attendance each day and we were all relieved to have our first teaching experience in the books. With emotions high with anxiety and excitement, it seemed a fitting segue into my trip to Belgium this week.



I've found myself both excited and anxious about going to Belgium this year. As always, I'm looking forward to the 5 races I'll do and hoping for some good messy, muddy conditions and strong results. We also have a fresh batch of rider cards that we'll be doling out to the Belgian fans. Thanks to Meg McMahon and Russ Campbell for sharing their pictures with us.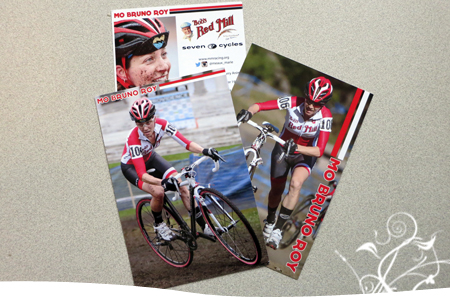 I'm also anxious about being back in Belgium where this year, our reunion with our dear little cyclocross sister Amy D will be a goodbye. "We love you, Tiny! See you in December." That was the last exchange I sent when Amy left for her season in Belgium in October, just days before her accident. Our December reunions have consisted of hanging out at the races, catching up on the last few months of training and racing, doing some workouts together and sharing some pre-race curry dinners.

Over the last few years it has become my favorite part of the season. Partly because I get to do some really exciting racing chasing my tiny fast friend around the courses, but mostly because I get to catch up with my favorite racer and when I am often feeling tired at this point in the season, she has always had a way of sharing her own experiences with such a positive, grounded, accepting and determined attitude that I've always been completely inspired and feel relaxed and energized by our time together.

Matt and I were unable to attend Amy's memorial services in Belgium, Colorado and Vermont and sometimes it feels like she's just been in Belgium this whole time and now it's December and we'll carry on with our usual reunion. With a bittersweet feeling, it now seems fitting to be racing my guts out and saying goodbye in a place we enjoyed most together.





It's been a struggle to find the best way to honor Amy's memory and when we learned that her brother Dan was starting a foundation, we jumped at the chance to be involved. In partnership with our friends and amazing MMRacing sponsors, Grimpeur Bros, we are honored to announce the Lil' Diesel Roast, with proceeds supporting the Amy D Foundation. You can buy it directly from Grimpeur Bros. here or at the Natioanal Championships in Boulder, CO where the Amy D Foundation will have a booth.

.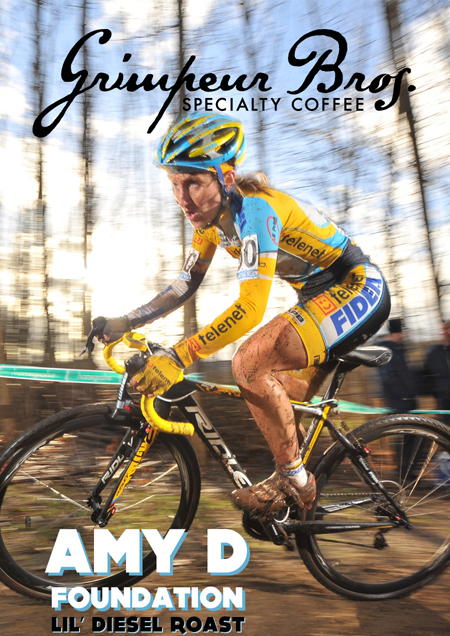 And a quick heads up... Matt and I will be putting together a raffle to end all raffles as the season winds down with proceeds supporting the Amy D Foundation. You'll have a chance to win a complete Seven Cycles bike, wheels and all. Stay tuned!





This week's Bob's Red Mill Grain of Discovery is CHIA!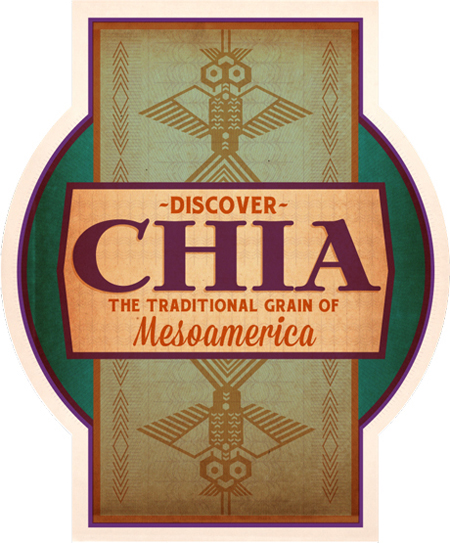 This refreshing spritzer is a bubbly adaptation of a traditional Mexican beverage and perfect holiday mocktail. Check out the recipe here.

Thanks for reading! And thanks for the amazing support of Bob's Red Mill, Seven Cycles, SRAM, Castelli Cycling, Mavic, TRP, Zipp, Soul Run, FMB, WickWerks, SwissStop, Bontrager, Mad Alchemy, Vitacoco, Thule, Smith Optics, ProGold Lubricants, ClifBar and Grimpeur Bros.

If you just can't get enough MM Racing, you can follow us on Twitter.
Matt: @mm_racing, Mo: @meaux_marie.