One week after the races in Providence, I began my Yoga Teacher Training at the Boston Yoga School with a seven day intensive. The program is a 200-hour vinyasa yoga certification led by Ame Wren. I have 27 new classmates led by three teachers and several guest teachers throughout the six-month program. The first week was a pretty fantastic experience with an outstanding group of people dedicated to learning the history, culture and context of yoga from the ancient texts and lineages to the contemporary iterations today.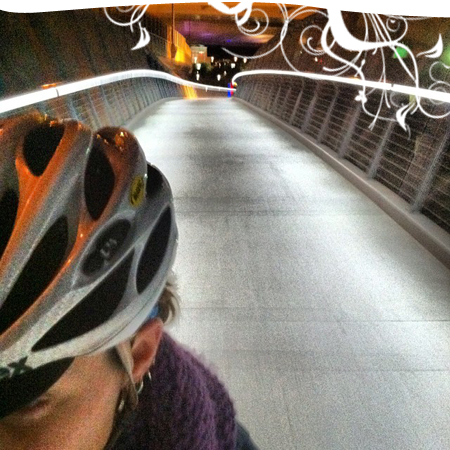 Each day of the weeklong intensive, we did two hours of yoga followed by 6-plus hours of classroom lectures, discussions and workshops. I was able to commute each day to class in Boston's North End Yoga studio, extending my commute to an hour on the ever-expanding network of Boston bike paths on the way home. By the end of the week, as we prepared to pack up and drive to the races in Rochester Friday night after school, my legs were feeling pretty relaxed but I was unsure of how they would respond to being thrown back in the cyclocross racing fire after more than 14 hours of yoga in the past week.


The Ellison Park race course was in a big grassy city park with a long section of climbing, some technical descents, a steep drop off and some short powerful sections. There were a few slick corners but no mud to speak of. I took an extra long warm up before the race to get my "yoga legs" back under me. They were definitely rebelling a bit when I pushed the effort.

.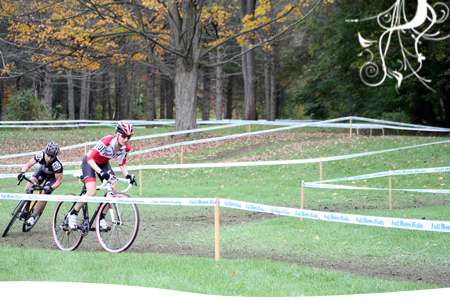 Off the start line I hopped on the wheel of my racing mate Laura and we very quickly pulled away from the rest of the racers. We took turns in the lead trying to pick out each other's weaknesses on the course but we were quite evenly matched for the day and sprinted it out for the last lap. I took second place and was pretty pleased since my legs were a bit wobbly and weren't quite firing on all cylinders! It was nice to step up on the podium at a UCI race too!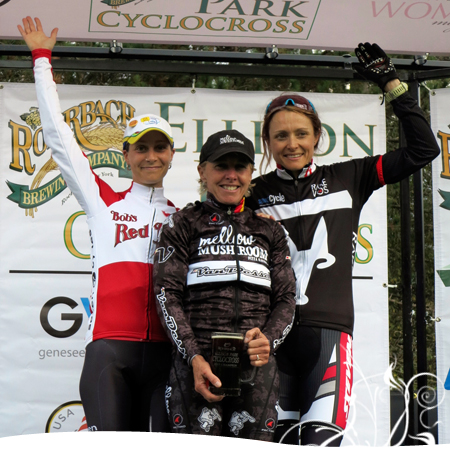 Matt and I were both super impressed with the quality of the event production and the effort that the promoters put into all of the little details of the race. Though the race did not have the most competitive fields in the US nor had tons of spectators, it was one of the best race courses I have done. My hope is that it gets on the National radar next season as a go-to event.

Sunday played out much the same as Saturday but the race course was run in reverse. The down hill was now an equal up hill but the steep drop off was now a run-up and some of the smaller technical sections were now steep little uphills that were a little loose and slippery. I opted to go with my FMB Supermud tires for more traction which proved helpful. With an early group of four of us off the start line, I pushed the pace on the second lap on the climb and was able to get away with just Laura again.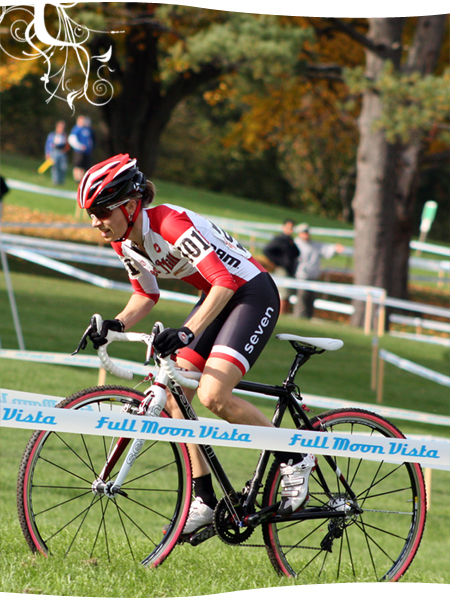 My legs felt marginally better but not super sharp. Yoga-legs aside, I was racing consistently and putting in time on the descents and technical sections. I really could have used one more gear in the legs to accelerate on the climbs but had to keep a steady pace. However, Laura has a motor that's hard to beat and I was too close to her wheel on the last lap when she slipped on one of the short, steep, slick uphills, causing me to pause behind her right as she was able to sprint onto the pavement and hold on for the finish. Overall, I was happy with two second place finishes and was even happier when my prize at the podium was a surprise visit from some of our dearest friends who now live in Buffalo! Thanks Craig and Neilie for making the day!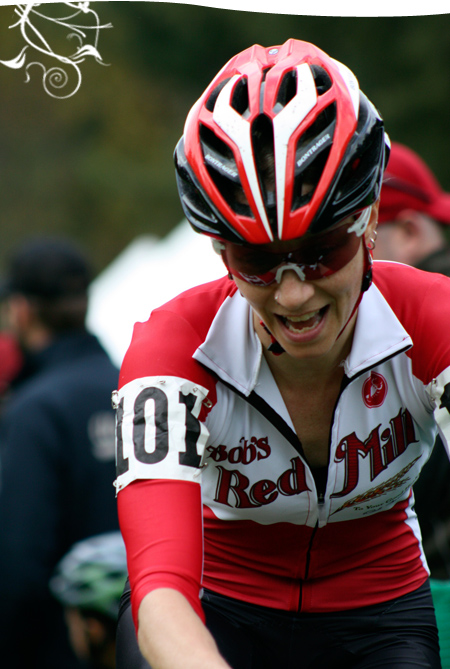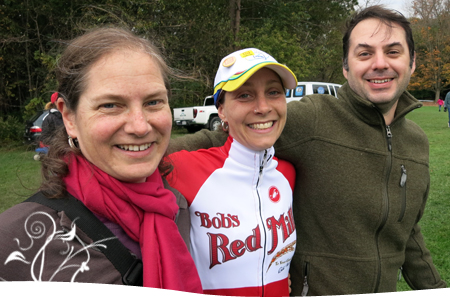 Our friend Molly Hurford, from Cyclocross Magazine was on hand after the race. She profiled my newly painted Seven Cycles Mudhoney PRO for a recent feature and chatted with me for a few minutes about my "laid back" approach to the new sesaon.





The 1st of November marked the beginning of the real travel this season with two weekends of 3-day races in Ohio and Iowa. First we traveled to Cincinnatti for a weekend of three different races and some fierce competition. We flew into Dayton on Friday morning and headed straight to the race venue for the first race of the weekend. It was a very hilly course with some great technical turns and mountain bike-like momentum. I felt a little bit of "airplane legs" but opened up rather quickly in the race making my way in the top group.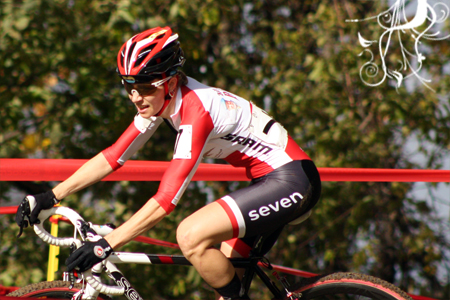 I had one bobble and lost contact with the top three leaders but was able to stay consistent and get 4th place. I was pleased with the way the weekend was starting and excited for the Saturday race which was as night and promised to be another challenging course.





The course on Saturday was on an old golf course and the ground just seemed to hold water really well. The bike washing stations ended up causing several muddy sections on the course and the evening damp air added a few slippery turns. There was very little "real" heavy mud that would require long running or dramatic muddy photos, but I was pretty confident that it was causing enough difficulty to be an advantage for me. I was hoping to fight for a top 3 placement.

Unfortunately, the universe had another plan for me because 200 meters off the start line, just as we entered the dirt, another racer in front of me crashed in a spectacular fashion ending up right in my path of travel. For a split second I thought maybe I could jump over her BMX style but before I knew it, I was also on the ground. Thankfully I wasn't injured, but I was in last place now. I spent the rest of the race chasing back as hard as I could, never resting and ended up 8th. I was super disappointed, frustrated but also relieved that my racing mate wasn't badly hurt since she had hit her head in her crash.



Our friends from BTB-TV were on hand to cover the race for their weekly TV series. They captured the crash in high definition. What they didn't manage to convey was my fight from dead last into the pits for a fresh bike and back into the top ten.





Sunday had me feeling a little worse for wear as my legs were covered in bruises, my racing ego was disappointed in the day before... and most days, racing or not, I have moments of melancholy that our dear friend Amy is no longer with us. I had told my friend Chris to drop by while I was warming up to say hello. We were both happy to see one another but there was a bittersweetness as we greeted each other with the hugs we offered one another weeks before as we consoled one another via email about Amy.

It wasn't the first or, I suspect the last start line that I'll be on this season wavering between feeling like crying and feeling inspired by Amy to put up one hell of a fight every time I get out there.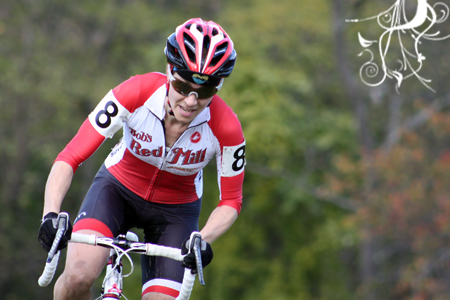 The Sunday course at Cincy 3 is usually the hardest for me as it is the least technical, fastest and always dry. Not my dream conditions. This year it was also much flatter and that wasn't boosting my confidence after spending a lot more energy than expected in Saturday's race. Needless to say, I felt pretty flat on Sunday and not sharp at all. I slid out on some roots around a tree and lost contact with the group I was racing with and just seemed to dangle off of them by 5 seconds alone for the rest of the race. I ended up 11th feeling a bit worn and bruised form the weekend but looking ahead to the next 3-day race in Iowa.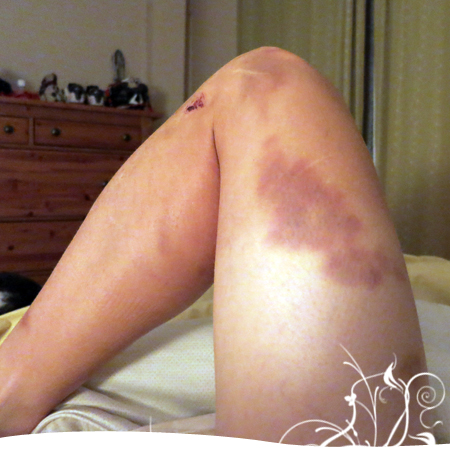 Ooof.






This season I'm working on a recipe series using Bob's Red Mill Grains of Discovery.  You can watch the video of Bob taking you around the world to take a peek at nine of the most ancient grains. Each bag of Amaranth, Chia, Quinoa, Teff, Sorghum, Millet, Kamut and Farro has the history of the grain and a recipe on the back. I'll be making the vegan version all of the recipes this season, starting with Amaranth this week.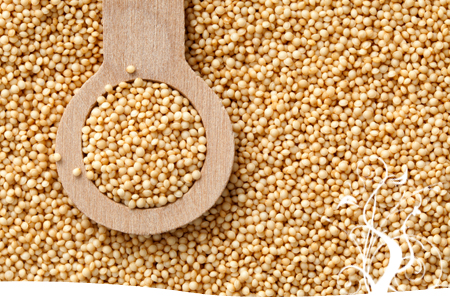 For the rest of the season, my schedule will now be two weekends a month of racing and two weekends a month of yoga school. So far I love the schedule and find that it is a complimentary balance, which keeps me home more and able to maintain a full time work schedule this season. It's feeling much less frantic, more energizing and much more grounding to be traveling less and focusing more on each race that I approach. It's been easier on Matt too, who is just finishing up his first month in his new position as a staff scientist at the Broad Institute.

Thanks for reading! And thanks for the amazing support of Bob's Red Mill, Seven Cycles, SRAM, Castelli Cycling, Mavic, TRP, Zipp, Soul Run, FMB, WickWerks, SwissStop, Bontrager, Mad Alchemy, Vitacoco, Thule, Smith Optics, ProGold Lubricants, ClifBar and Grimpeur Bros.

If you just can't get enough MM Racing, you can follow us on Twitter.
Matt: @mm_racing, Mo: @meaux_marie.