It's officially cyclocross season! Matt and I are back in the swing of things after our amazing vacation to the Pacific Northwest. Matt capped off his full summer calendar of long-distance events with a ridiculous1000-kilometer ride from Seattle, WA to Klamath Falls, OR via the Oregon Coast and Crater Lake with his good friend David Wilcox. Together they rode the 625 mile, meandering route in 67 hours total, with only a handful of hours of sleep. You can check out an album of his pictures here.

And you thought what I did was crazy!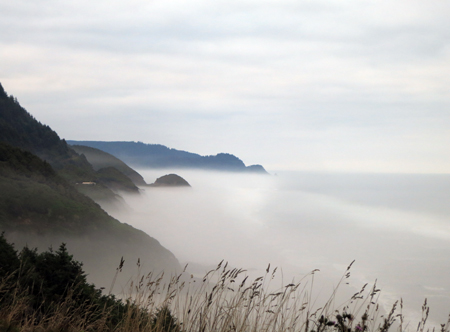 We spent the rest of our vacation with our favorite Portlanders, hanging out with their little guy, catching up with friends and sponsors, scoping out the best coffee places and eating. There was a lot of eating.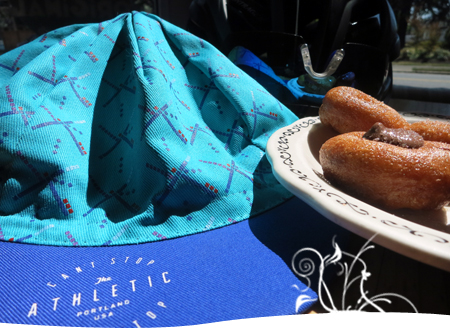 As we kick off the new season, it's an honor to have Bob's Red Mill back on board as my title sponsor. I'll surely be testing and posting some new recipes this season and sharing some of their new products. We also welcome back Seven Cycles who tirelessly provide me with the most perfect bikes available including my new single-speed National Champ-themed Mudhoney PRO!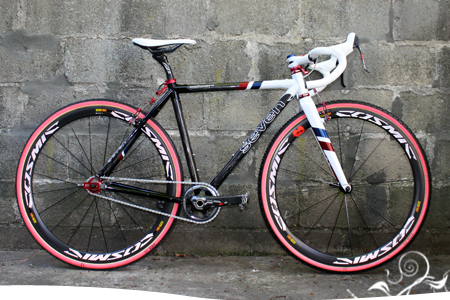 We're also happy to have the return of many of our tried and true sponsors; SRAM, Castelli Cycling, Mavic, TRP brakes, Zipp, Soul Run, FMB, SwissStop, Bontrager, Smith Optics, ClifBar, Löle, Prana, ProGold and Grimpeur Bros. We're also pleased to announce a number of new sponsors including InsideRide, CrossSpikes and Botan!


Cyclocross season is in full swing and I've entered the "New England Holy Week of Cyclocross" with seven races already under my belt. In our last newsletter I mentioned I would be staying local for a lot of the races and focusing primarily on the Zanconato Single Speed Series and The Verge New England Series. There'll be no 16-flights to and from races and back to work on Monday for me this season!

The "Holy Week" kicked off last night with a local midweek race before heading into the UCI races at Gloucester, MA, followed by another local midweek racing and finishing with three days of races includng two UCI races in Providence, RI. I'm looking forward to continuing to mix up my season with single speed racing and elite racing a bit each weekend.

The season started a few weeks ago at Quad Cross, where I raced both the Single Speed race and the Elite races, taking the top step of the podium in both, happy to shake the early season bugs out of my legs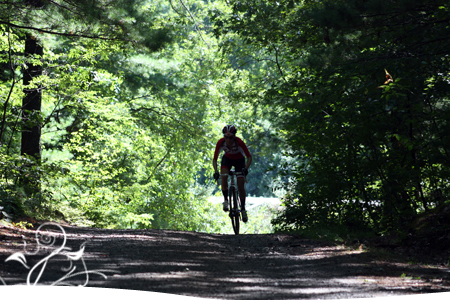 The following weekend was free of racing but Matt and I joined the Lone Wolf Cycling crew for their New England field ops ride out of the Ride Studio Café.  Organized by New England Cyclocross' unofficial Mayor, Chip Baker, we took to the trails en masse for a day-long adventure on 'cross bikes with a solid group for a fun, friendly training day. One highlight of the day was stumbling across a field of old spring rocking horses affectionately called "Ponyhenge." Things got a little weird.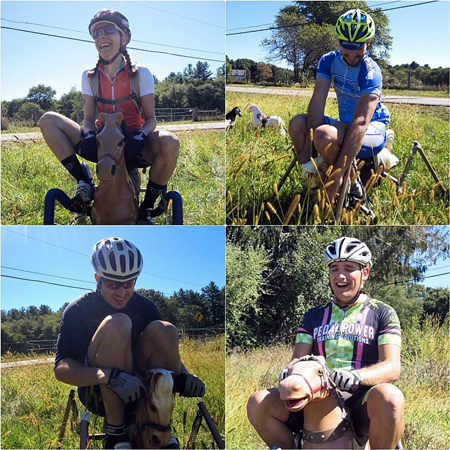 Last weekend I tested my limits of "how many races can Mo do in two days without cracking completely?" The answer is likely two, but I decided to do four races in two days. I raced the single speed and Elite races at White Park CX and loved the technical and hilly course. The Elite women's race was even a full hour as opposed to the standard 40 minutes and I was pretty pleased to feel strong and win both events for the day.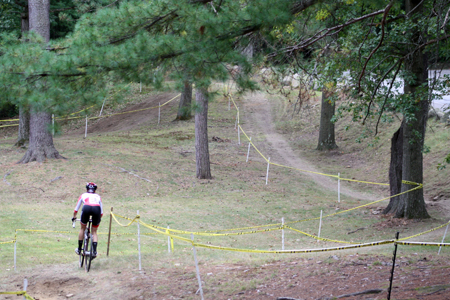 However, the next morning I was already regretting my decision to have signed up for both races at Suckerbrook CX. I began the Elite race feeling downright sleepy, super overheated from the incredibly humid weather and off my game but had some good competition to keep me honest so I had to work to hold my own.

Unfortunately, my less than sharp judgment had me picking some poor lines and I took a crash on the penultimate lap leaving me to chase the leader and finish in second place. The good news (?) was that I still had the single speed race to do to possibly redeem myself but at this point was completely exhausted and second guessing the decision to race again.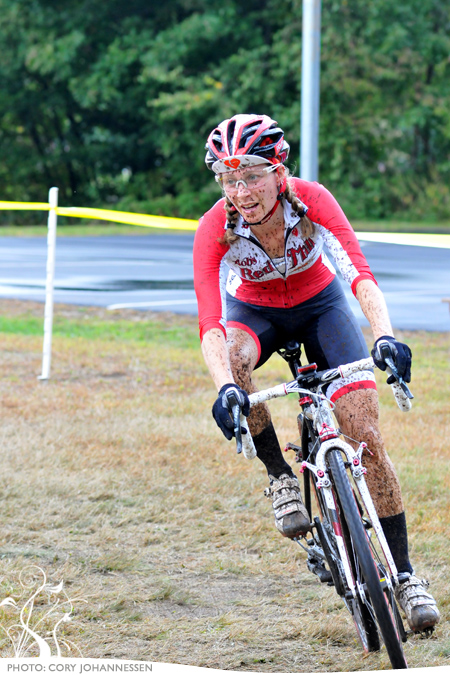 Matt had just built my new single speed bike and the set up requires some fine-tuning, which includes testing the torque on the rear wheel. I told him that I had tested it and it was fine but I hadn't quite given it enough gas in practice and when the race began and I really cranked on the wheel, it slipped out of position and was rubbing on the frame and brakes. I stopped to fix it twice within the first few minutes of the race and was in dead last. My fix was temporary and thankfully Matt was in the pit to make the proper adjustment but now I had to chase back into the race from the way, way back. Like five minutes back. I really wanted to quit and nap but decided I could give 'er a go and worked my way back to 2nd place by the end of the race.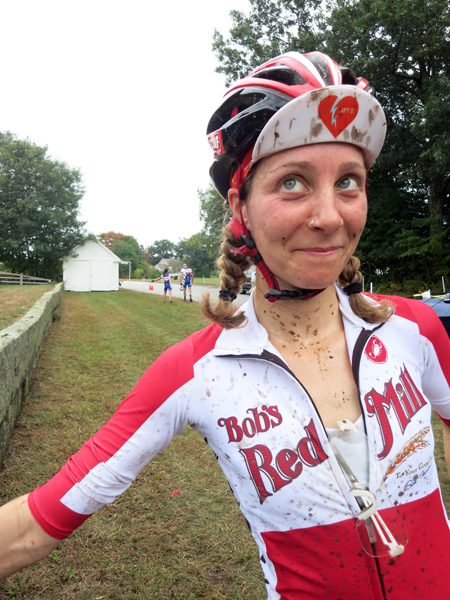 A few days' rest and several Epsom salt baths later and I was ready to race the single speed event at Midnight Ride of Cyclocross. The single speed races have been great and the women start about 30 seconds behind the men so I try my best to catch as many of the men as I can as I work my way through the race. Racing on one gear definitely teaches you how to keep your speed and momentum up and how to anticipate what it coming up next on the course.

Off the start, I was able to move to the front but I slid on a tight corner early on lap one and bumped one of my shifter/brake levers out of position. Luckily, I didn't need the lever for shifting, but I did need it in the proper place for braking so one lap later, I swapped bikes in the pit and rode my older single speed into the lead and passed a bunch of the local guys who were nice enough to cheer me on as I went by. I was happy with the win and even happier to not feel the terrible exhaustion that had engulfed me after the double-double weekend.

It wouldn't be a proper season kickoff without an interview with my favorite bike race media source, Dirtwire.TV. Fortunately, Thom caught me after the race for the following interview.

Next up on the schedule are my first UCI races for the season at Gloucester this weekend. I'm looking forward to seeing how my training and racing the single speed events will suit me against the top racers this season. The "Holy Week" continues with a Tuesday night CX Season Kickoff party at Ride Studio Café, followed by the Night Weasels midweek race and wraps up with three days of racing in Providence, RI.

Heading into next week, we're arriving at the one-year remembrance of Amy Dombroski. It's been a super hard year and I honestly wasn't sure if the loss would put me off cycling and racing altogether, but I know she'd be pretty displeased to have me still making such an emotional fuss over her. So in honor of my CX Little Sister, I'll celebrate one of the most remarkable people I've had the honor to befriend and be a fan of with a raised glass and a good spicy curry.
Thanks for reading and be on the lookout for announcements, spy-photos and news about the upcoming season on our Instagram and Twitter accounts (@meaux_marie and @mm_racing) or search for the hashtag #MMRacingCX2014! Thanks for reading!

As always, a huge thanks to our amazing sponsors for the continued support and encouragement! Bob's Red Mill, Seven Cycles, SRAM, Castelli Cycling, Mavic, TRP brakes, Zipp, Soul Run, FMB, SwissStop, Bontrager, Smith Optics, ClifBar, Löle, Prana, ProGold and Grimpeur Bros, InsideRide, CrossSpikes and Botan!