Somehow, in my season of "taking it easy" I managed to pack in 11 races in 16 days. Needless to say, it was not one of my better ideas. In this latest MMRacing Newsletter we'll cover the rest of New England "Holy Week," have curry with Simon, introduce our newest sponsor (along with a special discount code!), and prep for the Single Speed Cyclocross World Championships!
With one Wednesday night race under my belt and the New England Cyclocross "Holy Week" underway, I headed into the Gloucester weekend feeling sarcastically confident that I could surely get myself somewhere close to my trend of unlucky 13th place finishes. The weather called for another very hot, dry, dusty 85º and with the severe drought New England is in, I expected a tough set of races on a hard, fast, bumpy track.

The best part about coming into the first UCI races of the season was the people heading into town for the event. We were super lucky to host our good friend David Wilcox and his workmate Rapha Tim for the next week. As title sponsors of the Gloucester weekend, they had come all the way from Portland, OR with their trailer full of Rapha goods and espresso to serve at the Gloucester races. It was fun to show them around on some rides, hear their stories of exploring Boston and of course, I fed them all of the best homemade vegan and Bob's Red Mill filled meals they could handle. Matt and The Wilcox are already like brothers since they have been endurance riding-shenanigan-creating-teammates for several years now. It was great to get them back together and to get to know Rapha Tim and make him another adopted member of our family.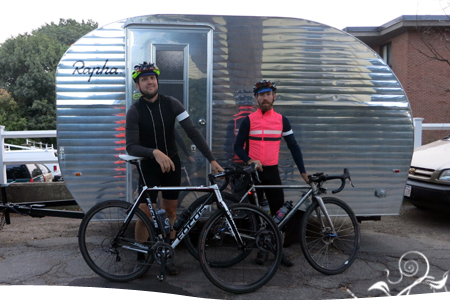 The outcome of my races neither surprised nor disappointed me as I claimed a 12th and a 14th place as I toughed it out with some of the best in the world. The level of competition has definitely been upped this season and the growth of women's cyclocross is apparent as it is quickly becoming a sport for full-time professional athletes rather than the mixed bag of working-pros and full-timers that it has been in the past.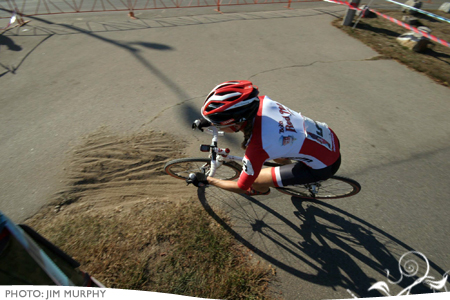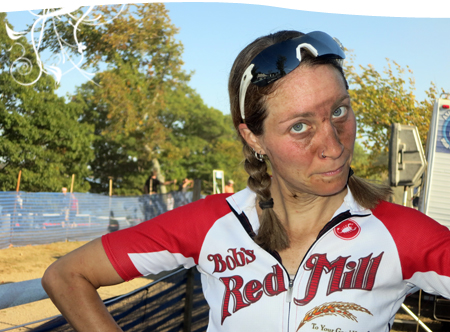 Despite my choice to scale back this season, I'm feeling quite on track for a strong year over-all and happy to be able to stay close to home and still come out for some of the big events.

Tuesday night we got to have dinner with some of the Raleigh-Clement cycling team including Erica Zaveta who is the recipient of the Amy D Foundation Racing Team contract. Erica is a super strong racer and has been having great results this season representing much of the tenacity and positivity Amy D had. It's been an honor to support the Foundation and such a great rider like Erica.

After dinner, we headed to the Ride Studio Café for their "Holy Week" cyclocross party. Of course I made 48 cupcakes for the event and was thrilled with how the new 1 to 1 gluten free baking flour from Bob's Red Mill came out. Pretty sure nobody would have known the cupcakes were vegan or gluten free if we didn't put out a sign.

Wednesday night was the mid-week Night Weasels race at a small ski hill. It's one of my favorite races of the season because everyone always seems to be having a really good time. The weather was a bit rainy all day and although the ground was still much too dry to create real mud, it did create some slippery grassy corners. Rapha Tim joined us for the night to check out the local scene and to help Matt set up and cheer for me out on the course.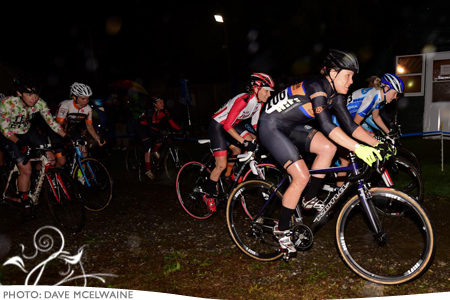 Two of the top Canadian racers showed up and gave me a real run for my money as we raced up the ski mountain lap after lap. I finished third, happy with the result and happy my legs were still holding out heading into three more races in Providence over the weekend. My buddy Ultra Enduro Dyude was there to catch another, um, colorful interview for Dirtwire.TV where we discuss bike racin' and kale.

Providence weekend hosted three days of racing: single speed Friday and UCI races Saturday and Sunday. At this point my legs were pretty fatigued but I was looking forward to the races and the opportunity to win the Golden Ticket for free entry to the Single Speed World Championships in Louisville, KY. The course was full of twists and turns and a few leg-sapping climbs, but I pushed the pace and headed into a steady lead in the single speed race, taking the win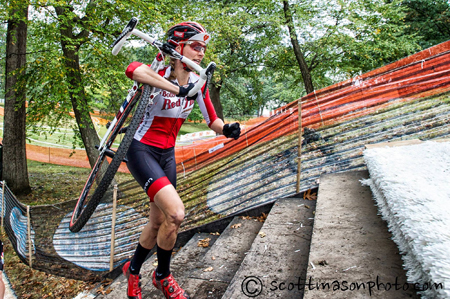 After the race, we grabbed our pal Simon and headed to the Builder's Ball for the awards and to see many of the small local bike builders display their wares and to mingle with many of the other racers and local community. I also received my Golden Ticket for the upcoming single-speed world championships in Louisville, KY and got to stand alongside the men's winner and long-time friend and New England cycling legend, Mark McCormack.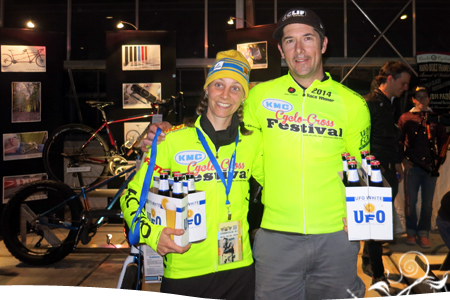 In the spirit of our pre-big-race curry dinners with Amy D and Simon, Matt and I picked out a local Indian restaurant for dinner, invited a few more folks and enjoyed a good spicy dinner keeping the tradition going and honoring Amy on the one year remembrance.

We stayed the night in Providence so that I could lead an early morning pre-ride lap on the course for the amateur women looking for some guidance on the tricky corners. I had a nice little group that morning and hoped that sharing some experience would help their races that day.

Matt did a ton of work on my bikes setting up my new saddles and matching up equipment so that I was ready to roll that afternoon when the rain showers started. I was hoping for mud, but the ground was too dry for much more than a few slippery corners and the rain stopped mid-race leaving the track fast and furious. In a star-studded field, I was able to manage a 17th place and was looking forward to my post-race treat from Karen at Like No Udder, the vegan soft serve ice cream truck followed by a hot Epsom salt bath at home that night.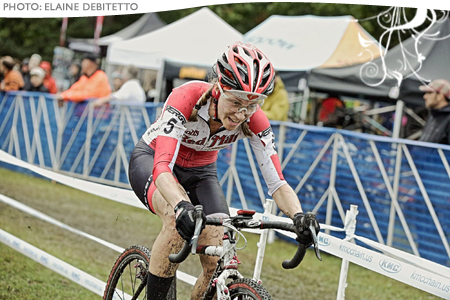 .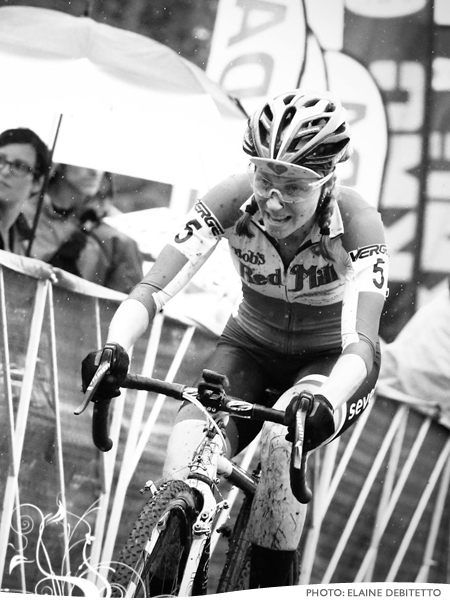 Sunday was beautiful, sunny and dry and the course was even faster than the day before. My start from the second row wasn't very good and I was held-up in the first few turns by riders fumbling off of their bikes and I was back in 35th place within minutes. Despite chasing as hard as I could, I just broke into 19th place for the finish. I was more frustrated than disappointed with the race since I just felt a bit stuck from the poor start.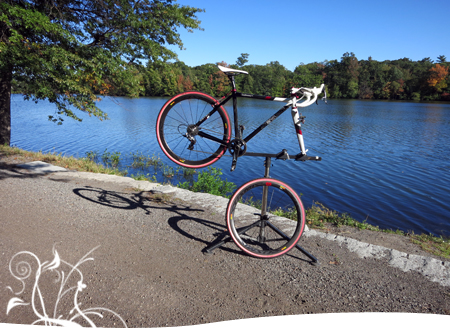 The best part of the weekend was getting to see so many old friends and great sponsors and it was a wee bit sad to think I wouldn't see many of them again until Nationals in January.




After this huge swing of races, I've wrapped up 11 races in 16 days and I'm ready for a nice recovery break this week with plenty of yoga and some good sleep and my 39th birthday.






This season, we've introduced a new sponsor, Botan plant-based protein drinks. I've put a product review up on the MMRacing blog here... I'll be sampling Botan at some of the local races this season. They have also offered a discount code "Maureen" for anyone looking to purchase directly from Botan. Everybody who uses this code will get 10% off cases of 6 or 12 bottles. Delivery is free!

After a weekend off, Matt and I headed up to Maine for a NECX favorite race and a little down time with the family. We'll cover those races, along with next weekend's Single Speed World Championships in Louisville, KY in our next newsletter. In the meantime, we're getting ready for Louisville and Single Speed Worlds! The SSCXWC is part serious bike race, part serious party. I'll be participating in some shenanigans, racing in a costume and possibly winning the grand prize of a new tattoo and a golden bikini. Wish me luck!

Thanks for reading and be on the lookout for announcements, spy-photos and news about the upcoming season on our Instagram and Twitter accounts (@meaux_marie and @mm_racing) or search for the hashtag #MMRacingCX2014! Thanks for reading!

As always, a huge thanks to our amazing sponsors for the continued support and encouragement! Bob's Red Mill, Seven Cycles, SRAM, Castelli Cycling, Mavic, TRP brakes, Zipp, Soul Run, FMB, SwissStop, Bontrager, Smith Optics, ClifBar, Löle, Prana, ProGold and Grimpeur Bros, InsideRide, CrossSpikes and Botan!