Hi everyone! It's been a while since we've updated you on all the latest with MMRacing. We're more than halfway through summer and 'cross is just around the corner. We've got a bunch to catch up on, so sit back, grab a cup of coffee and enjoy!

Thank you again for all of the support throughout the 2013-14 season and with our end of season party and raffle to benefit the Amy D Foundation. The last season was intensely emotional and despite powering through to some solid race finishes in the US and Europe, by the time we wrapped up our end of season event and I finished yoga school, it had all caught up with us and we were quite literally exhausted. If you didn't catch our newsletter detailing the results of our raffle, you can find it here.

We were so pleased to exceed our goals and donate over $15,000 to the Foundation. The Amy D. Foundation recently announced their race program too. Though the dealine has recently passed, they were soliciting applications to support one female 18+ rider on the elite circuit. Check out the application here.

The combination of our exhausted state combined with the fact that it was still snowing in April had us pretty worn down. We were rewarded with a surprise first-time-ever tax return, and took our first real vacation in 10 years to the magical little island of Bermuda. It was peaceful, quiet and just what we needed to warm our bodies and spirits and hit the reset button heading into spring and summer.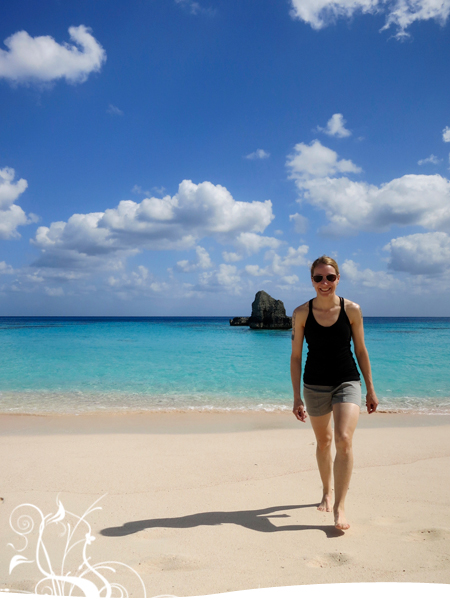 Though our getaway was only four days, it was a glimpse at really slowing down and enjoying life at a far less hectic pace than we have been in the routine of getting ourselves into. Upon our return, we agreed that it was time to start shifting our pace a bit, reassess some goals and work on enjoying some of the things we have been missing out on in our self-imposed chronic state of working, training, racing, travel, event planning and volunteering.

This means limiting my summer mountain bike schedule to eight races and five women's workshops, leaving some weekends free for brunches, time with friends and family, less structured training plans and focusing on continuing to develop my muscular therapy business and yoga teaching schedule. We have also had to carefully plan Matt's summer ultra-endurance event schedule, as his new job has much more limited days off than his academic schedule did and his events are so intense, he needs to be able to recover. We're working on leaving a few weekend days off for rest and to piggy back a late summer vacation to Portland, OR onto his last event of the season, a 1000 kilometer ride from Seattle to Crater Lake! Baby steps… we haven't taken a full weekend off together yet and it's practically August already!

As for this upcoming cyclocross season, I am also taking an approach that brings my focus back to New England CX and to the developing Single Speed Series here. I really enjoyed the levity the single speed brought to my weighty season last year and I'm looking forward to more regional races at new to me venues, close to home.

Though not a statement of true retirement, my 2014 schedule will not include domestic and International travel for high-level Elite racing. After 10 years of giving it my all at the Elite level, while trying to work full time and manage the required time and intensity of year-round training, coupled with the intensity of high-level Elite competition and travel, I feel it is no longer physically or emotionally sustainable for me and I'm ready to reshape my racing experiences.

I will focus on the Zanconato Single Speed Series and New England Cyclocross Series for this upcoming season with my sights on defending my Single Speed National title and continuing to volunteer to work with women's development through workshops, clinics and supporting the Amy D Foundation. My tentative CX schedule is listed here.

I am just wrapping up my MTB season this month. I've just competed in the MTB Nationals in Pennsylvania and placed 11th in the Pro field on a very technical and demanding course. The Cycle Loft bike shop team has been a great support this season and I'm pleased with some wins and strong results.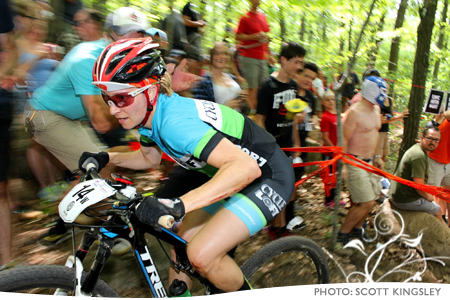 This past weekend I ended my MTB season at the Pro-XCT final in Williston, Vermont. Matt rode the JAM Fundo the previous weekend with his Dad (aboard his new Seven Cycles bike) and rode an intense 600K this past weekend in preparation for the 1000K from Seattle to Crater Lake, OR in August to wrap up his Ultra Endurance season.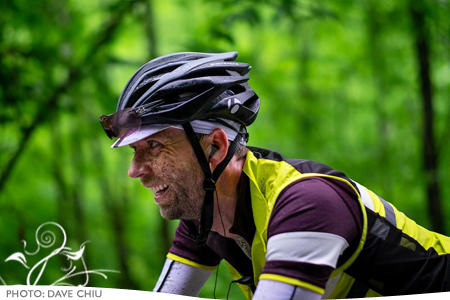 See? Even when we say we're going to take it easy, we're not very good it! Well, we can only get better with practice! Thanks for reading and be on the lookout for announcements, spy-photos and news about the upcoming season on our Instagram and Twitter accounts (@meaux_marie and @mm_racing) or search for the hashtag #MMRacingCX2014! Thanks for reading!

As always, a huge thanks to our amazing sponsors for the continued support and encouragement! Bob's Red Mill, Seven Cycles, SRAM, Castelli Cycling, Mavic, TRP, Zipp, Soul Run, FMB, WickWerks, SwissStop, Bontrager, Mad Alchemy, Vitacoco, Thule, Smith Optics, ClifBar and Grimpeur Bros.