MM Racing
NEW ENGLAND CYCLOCROSS & ULTRA CYCLING TEAM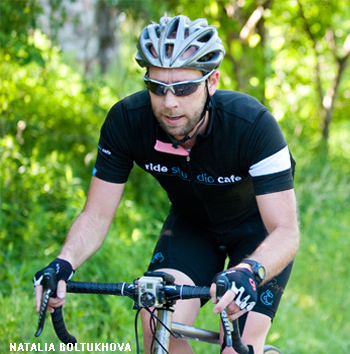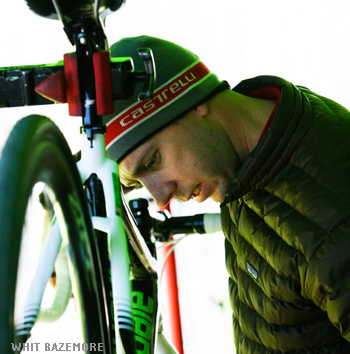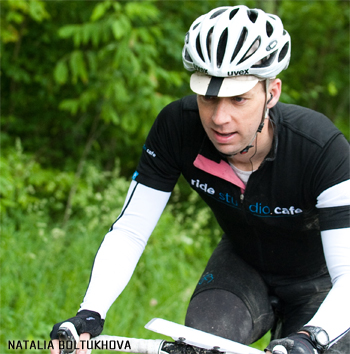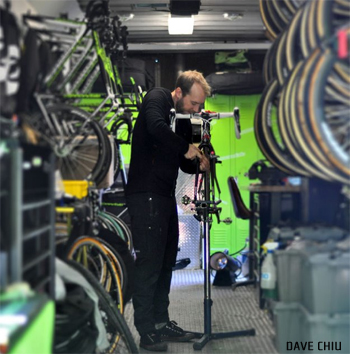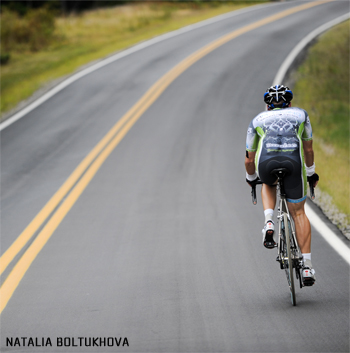 Matt Roy
LATEST RIDES AND RESULTS:
Berkshire Brevet Series 300k, 11:15 4/14/12
Boston Brevet Series 107k, 3:20 4/21/12
2012 Portland Fleche, 445k, 5/19-20/11
Boston Brevet Series 300k, 13:09 6/2/12
Green Mountain Double Century 208.4m, 14:01 6/16/12
Saratoga 12-hour, 259.5m, 21.63mph average 7/712
Vermont Brevet Series 600k, 31:28 7/15-16/11
Berkshire Brevet Series 600k, 26:02 6/24-25/10


HIGHLIGHTS:
1st Place & New Course Record - 2012 Saratoga 12-hour race
259.5 miles, 21.63 mph average

West to East Cross State Cycling Record holder for the state of Maine, August 23, 2010
248.3 miles, 14:45, 16.83 mph average

North to South Cross State Cycling Record holder for the state of Maine, August 25-26th, 2007
382.2 miles, 22:24, 17.06 mph average
1st Place - 2007 Saratoga 12-hour race
246.3 miles, 20.52 mph average
Winner *- Inaugural Green Mountain Double Century, 209 miles, 26,500 feet of climbing, 80% dirt roads - *Finished first with Ride.Studio.Cafe teammates John Bayley and David Wilcox.

Winner and new course record*- Green Mountain Double Century, 215 miles, 26,500 feet of climbing, 80% dirt roads - *Finished first with Ride.Studio.Cafe teammates John Bayley and David Wilcox.

R60 Cyclos Montagnards - Completion of a brevet series (200, 300, 400 and 600km) with each brevet completed in 60% or less of the maximum allowed time limt.
_______________________________________________

Matt returns to the 2012 Ultra Cycling scene to compete in some of the most grueling ultra endurance road events on the East Coast.

Date of Birth/Location: 02.16.1973, Salem, MA

Height: 5' 10"

Weight: 155lbs

Current Residence: Arlington, MA

Education: Middlebury College, BA cum laude 1996, Harvard Medical School, Program in Immunology PhD candidate-anticipated completion 2012

Years Riding/Racing: riding since getting a bmx bike for Easter one year during elementary school, racing road since 2002, racing ultra-endurance since 2007

Strengths on the bike: all-'rounder, endurance, time-trials

Strengths/Interests off the bike: professional bike mechanic, kayaking, playing saxophone, yoga, pilates, travel, planning epic bike rides, music, movies

Dislikes: fanaticism (of any kind)

Goals for 2012: Improve personal times for Boston Brevet Series, set the West to East Cross State Record for the state of Maine, win the Vermont 200 mile, break the record for the Saratoga 12-hour race, participate in the HooDoo 500 or the Adirondack 540, return to USCF racing and try mountain bike racing

Family Status: Married to Mo Bruno Roy, 2 cats Pippin and Merry

Favorite Movies: 28 Days Later, Van Wilder, Wes Anderson movies

Favorite bands/music: Radiohead, A Band of Bees, Working for a Nuclear Free City, Jose Gonzalez, Nick Drake, The Police

Little known fact: Was in a cover band and sang AC/DC's Back in Black, was in a band that opened up for The Roots, was in a jazz band that played at the Rainbow Room at NBC Studios.
In April 2006, Matt broke his femur in a bicycle race. The break required immediate surgical repair and hospitalization. After fourteen months of intense physical therapy, he returned to cycling through the Ultra Marathon Cycling Association. He won the Saratoga 12-hour race, completed the Boston Brevet Series (100k, 200k, 300k, 400k, 600k) and set the North to South Cross State Cycling Record for the state of Maine (382.2 miles, 22:24 hrs, 17.06 mph average.)
Matt is currently a full-time PhD candidate in Immunology through the Harvard Medical School. He works in the lab of Nir Hacohen at The Broad Institute in Cambridge, MA. Matt's research explores the innate immune system and the detection of nucleic acids. In his own words; The mammalian immune system has evolved enormous machinery for pathogen detection. Much of this machinery is designed to detect foreign nucleic acids and mount an inflammatory immune response. However, in the context of autoimmunity, transplantation and cancer, dying cells provide a source of self-nucleic acids that, in poorly understood ways, are recognized by these innate mechanisms. Using biochemical and genetic approaches, we are exploring the theme of innate responses to nucleic acids.
Matt has also worked as a professional mechanic since 1999 working with several of the top ranked domestic and international cycling teams and individual racers as well as being the personal mechanic for MM Racing. Matt's precision and attention to detail makes him one of the best mechanics in the US. The time trial bike he built for Mari Holden helped her earn a silver medal in the Olympics in 2000 and gold in the World Championships and the cyclocross bikes he has built for Mo Bruno Roy has helped her win 3 Masters National Championships and earn 2 top five places at the Elite National Championships.
MM Racing promotes an eco-friendly lifestyle through bicycle commuting, vegetarianism, organic-local foods, recycling, composting and supporting local business.