MM Racing
NEW ENGLAND CYCLOCROSS & ULTRA CYCLING TEAM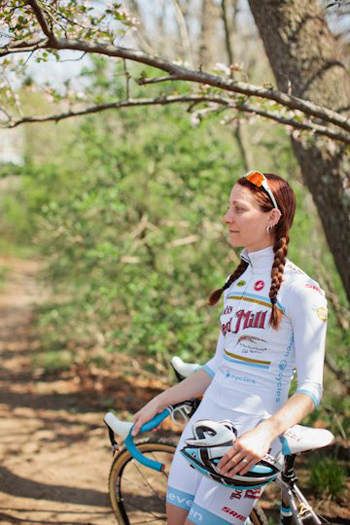 Sponsor Us
Maureen Bruno Roy and Matt Roy have joined forces as New England's cyclocross and Ultra cycling team!
Maureen "Mo" Bruno Roy began racing cyclocross in 2004 and quickly established herself as one of the top riders in the US. Highlights include winning the 2009 USA Cycling National Cyclocross Calendar, 25th at the 2010 Cyclocross World Championships, Tabor Czech Republic, 18th at the 2011 Tabor World Cup and 8th at the 2012 US Elite Women's Cyclocross National Championships.
Mo has been a two-time podium finisher in the Elite Cyclocross National Championships and three time Master's 30-34 National Champion, in 2005, 2007, 2008. She also finished fifth overall in the 2008 US Gran Prix of Cyclocross Series, and was winner of the 2007 Verge New England and Verge Mid-Atlantic Cyclocross Series. Mo has also been a US Cyclocross World Championships Team member in 2006 and 2010.
In 2013, the Cyclocross World Championships will be in Louisville, KY. It marks the first time the World Championships will be raced in the US. The coming season will see unprecedented growth in the participation and viewership of the sport. Mo's long-term goal is to compete in the 2013 World Championships. It will take a tremendous amount of sponsorship and support.
*windows users right click and select "save target as" or "save file as"